Paying via wire transfer
1.Please contact our customer service for information about wire transfer. 
2.Login to "add money," and choose "wire transfer."  
3.Fill out the form, and "Submit" after you have confirmed all the information.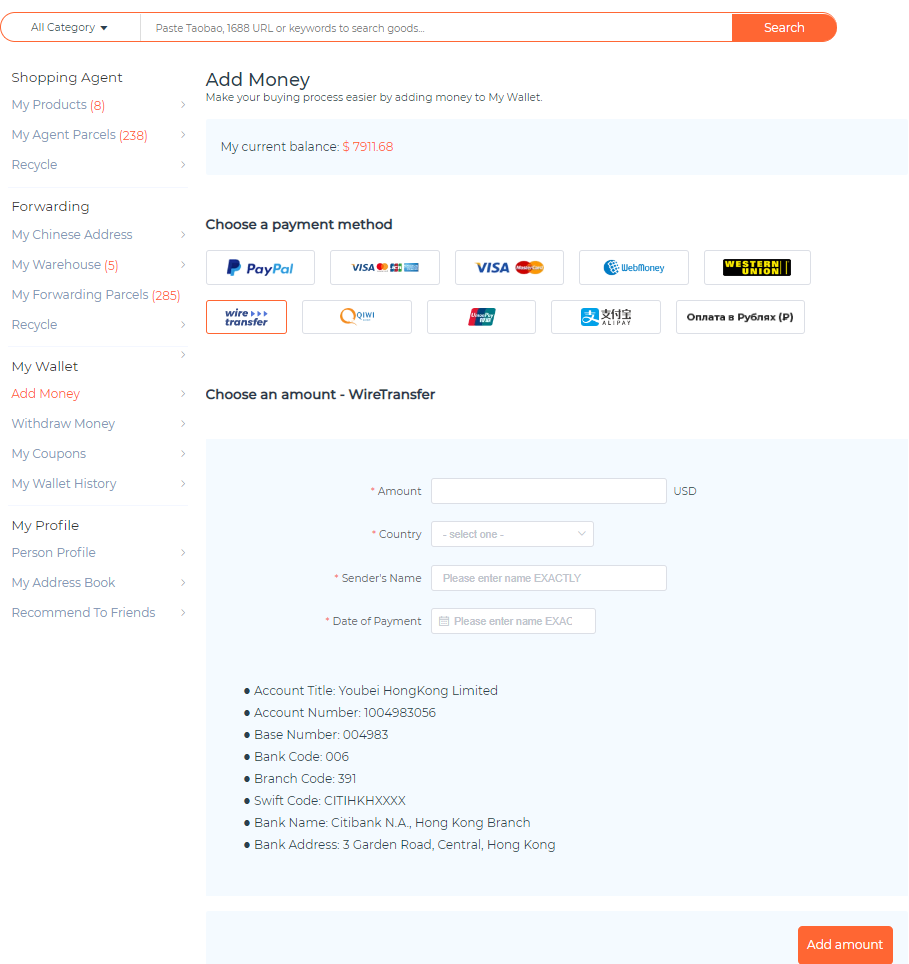 Note: It is better to send bigger amounts when you transfer money because banks charge you service fees for each transaction. The amount will appear in your account within 3 working days.