When you use the YOYBUY service, all your spending information can be viewed here
Add Money.
When you are using the YOYBUY service, if you need to top up your YOYBUY account, please click on "Add Money" and select the appropriate payment method and amount for your top up. Click on "Add amount" and follow the instructions on the website to complete your top-up.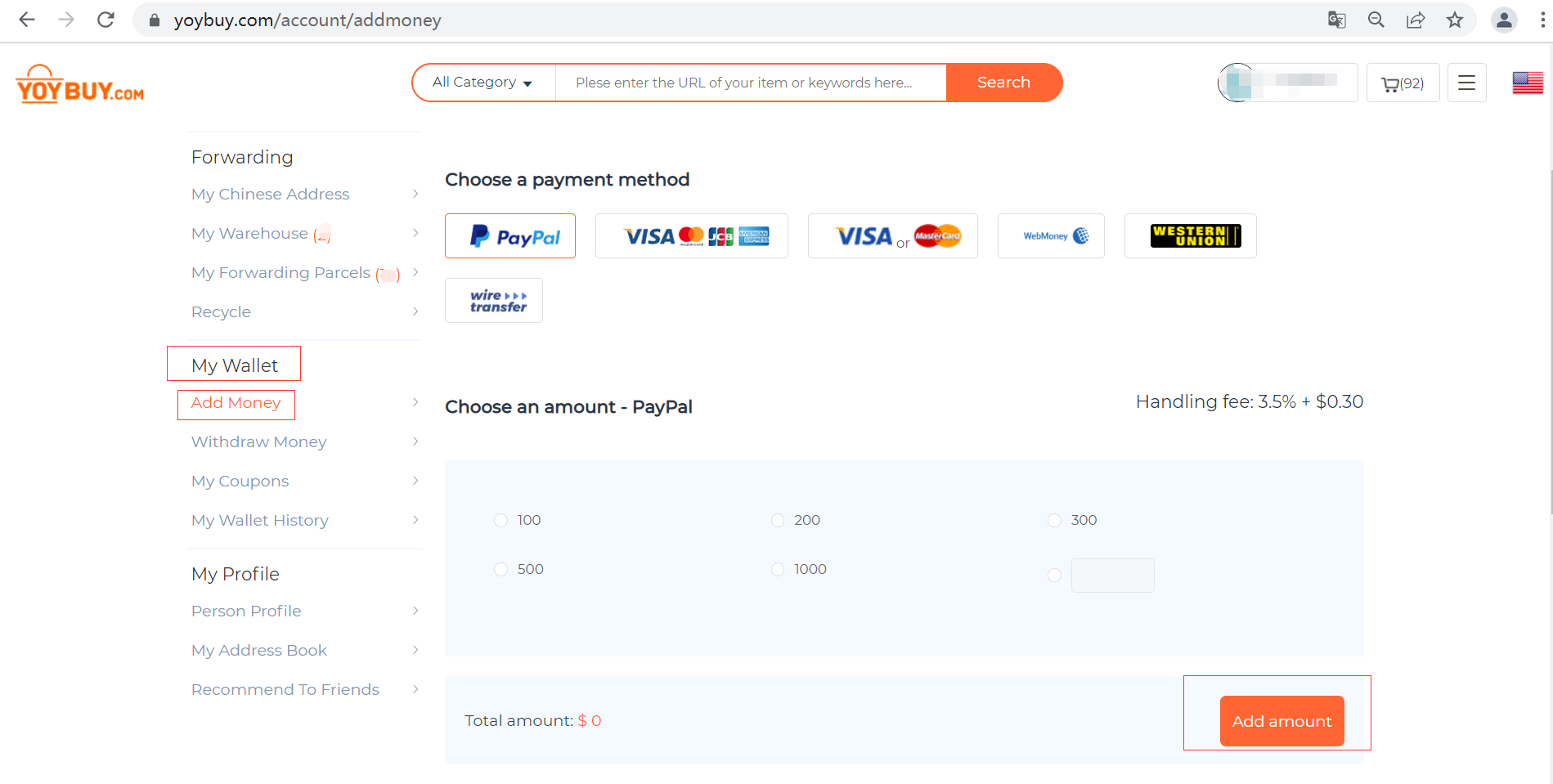 Withdraw Money
If you have no plans to spend on your YOYBUY account and would like to withdraw your account balance, you can click: "Withdraw Money", select the refund method according to your previous payment path, enter the amount you need to withdraw, and click "Submit" to complete your refund request. Your refund request will be processed by the Finance Department in the first instance.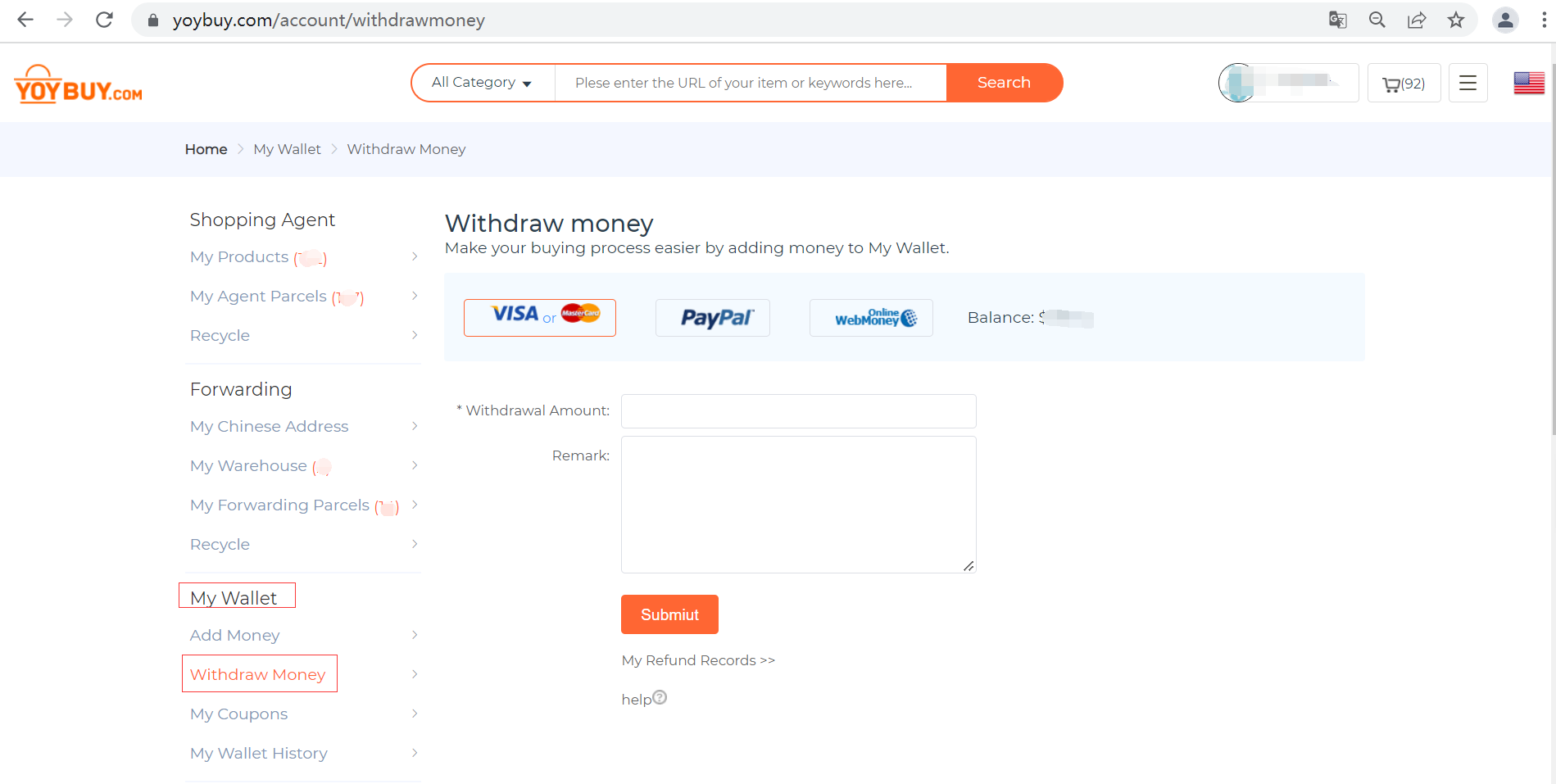 My coupons
You can redeem coupons with your points, check the status and details of all the coupons you have here.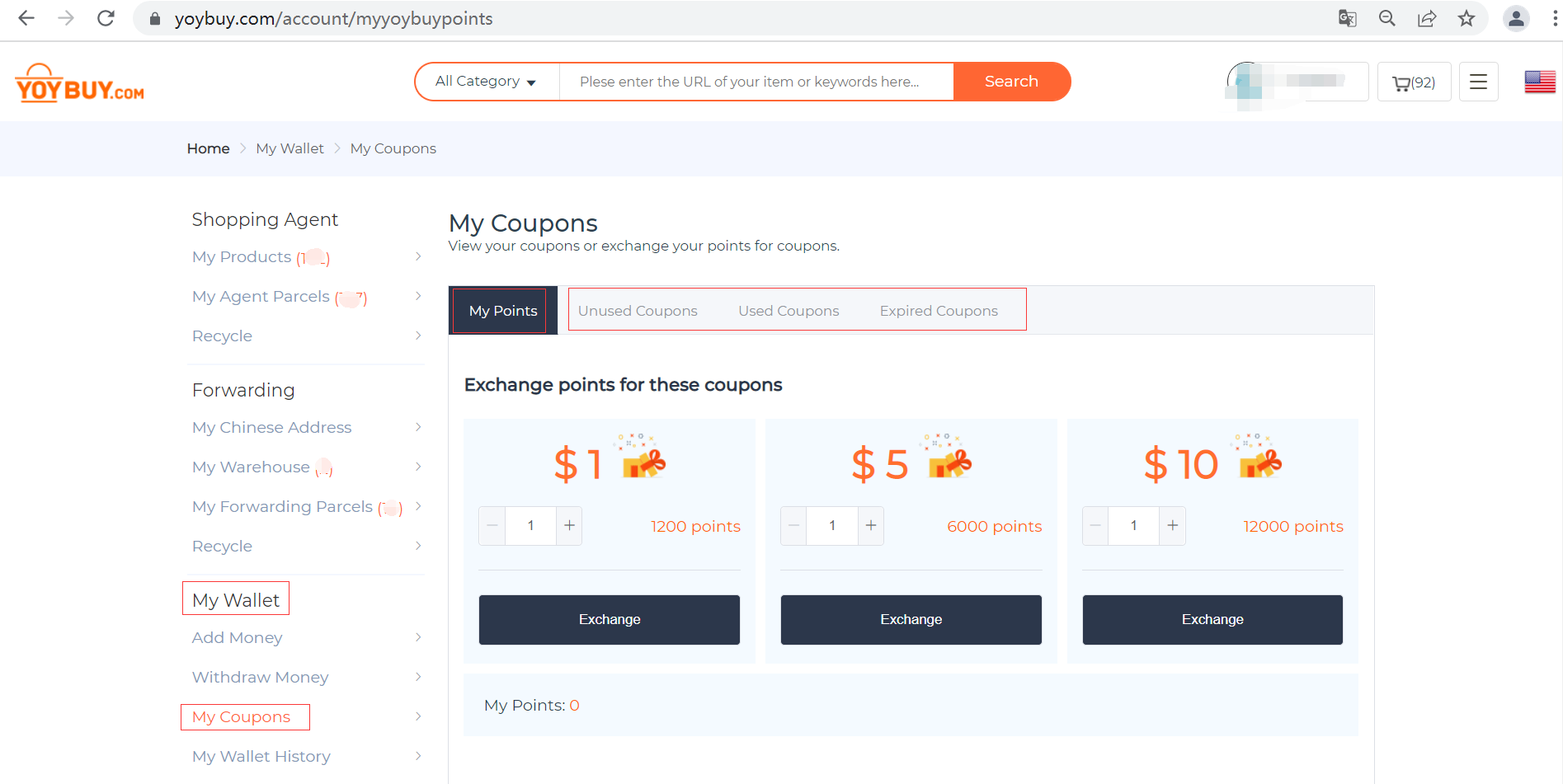 My Wallet History
You can view all your transactions with YOYBUY here, including all your top-ups, refunds, payments and refunds of orders and parcels.