1. Open the Yoybuy.com and click on the [Camera] icon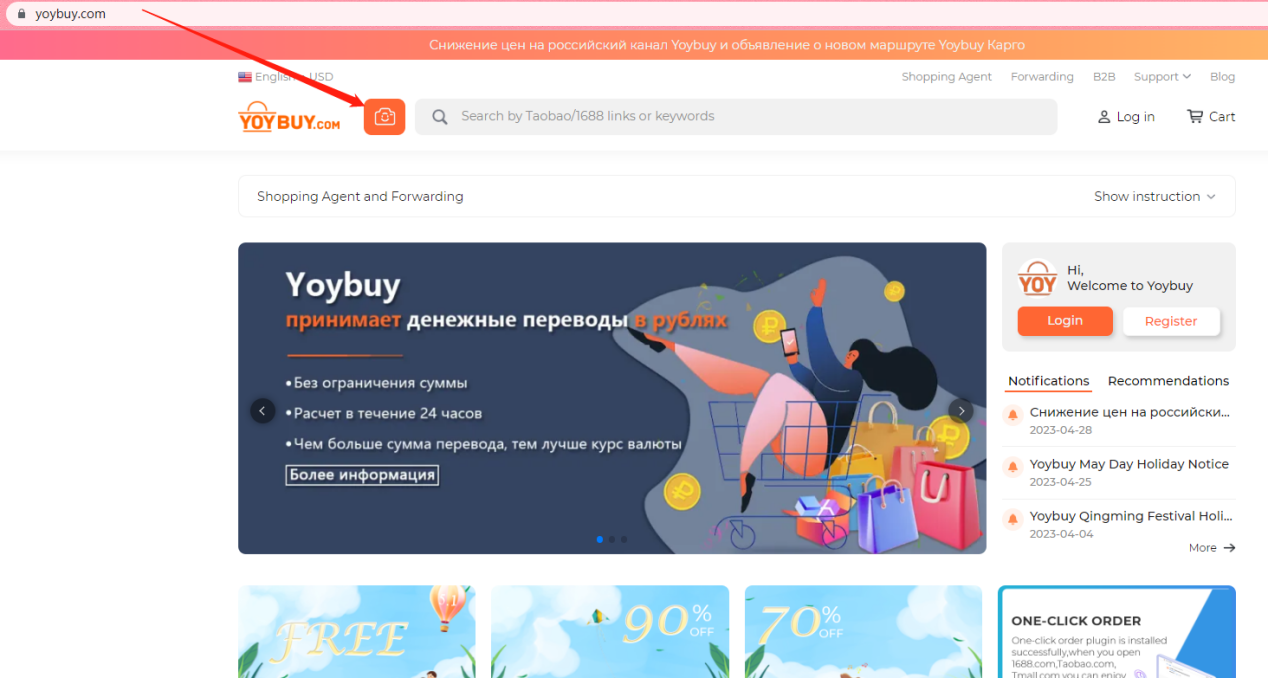 2. In the pop-up window, you could upload a picture of the product you want to buy or drag the picture directly into the red box to search for similar products. You could also use your mobile phone to scan the QR code in the picture to use this function on your mobile phone.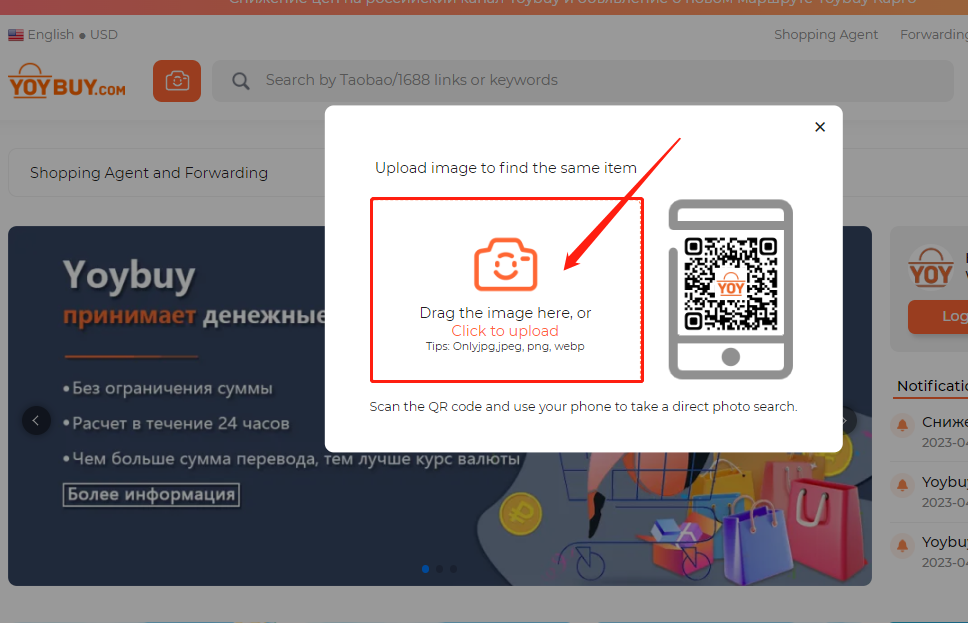 3. You could then search for the same or similar items.