When you use the YOYBUY service, you can set up your account information, modify the content of incoming emails, modify and add shipping addresses here.
Personal Profile
This module is divided into 2 parts:Personal Profile and E-mail subscription.
Personal Profile-Here you can upload your personal image, change your gender, phone number, etc. You cannot change your username or registered email address.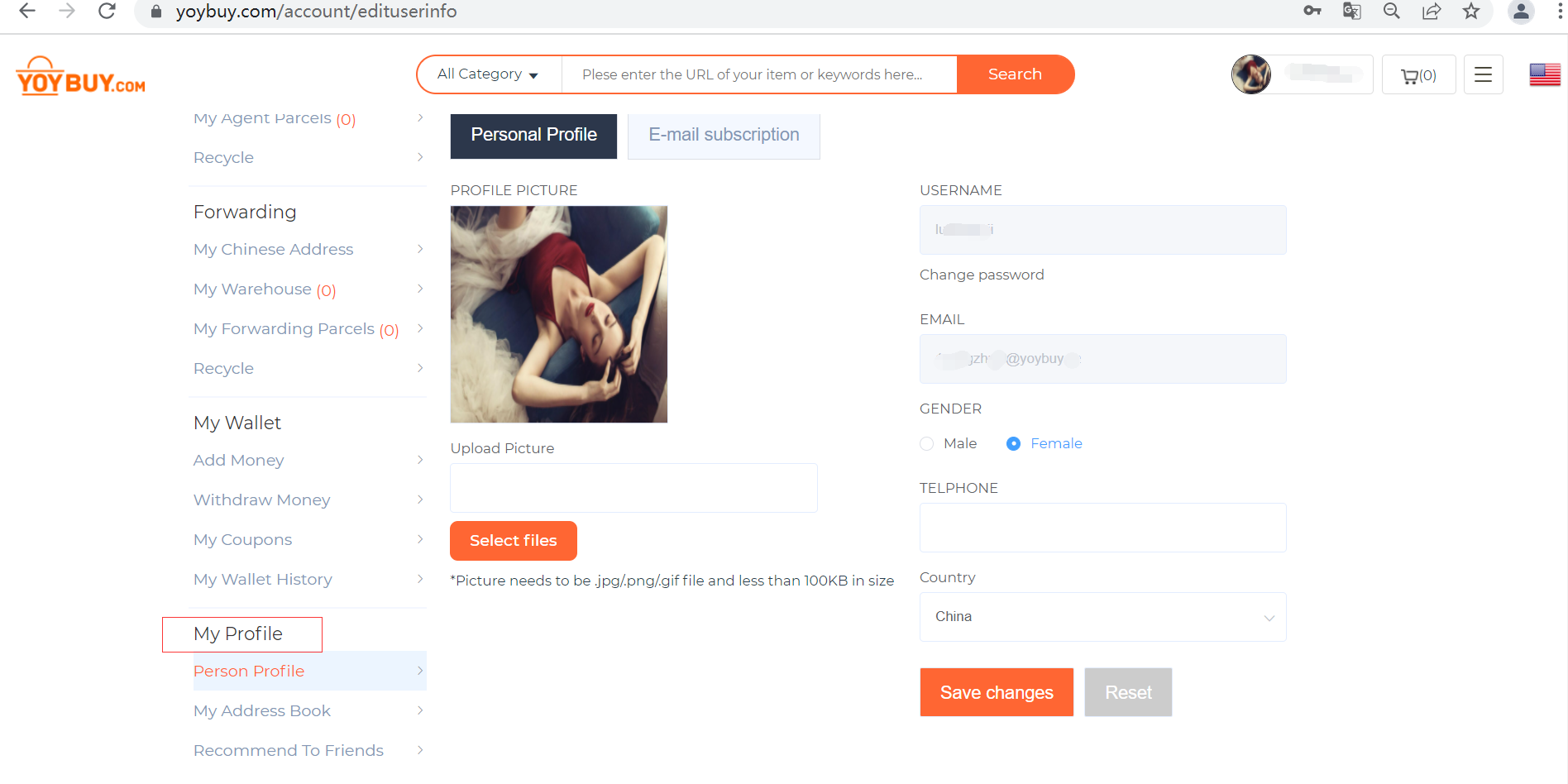 E-mail subscription-Here you can choose which notifications you would like to receive from the YOYBUY system, such as order information, parcel information, and payment information.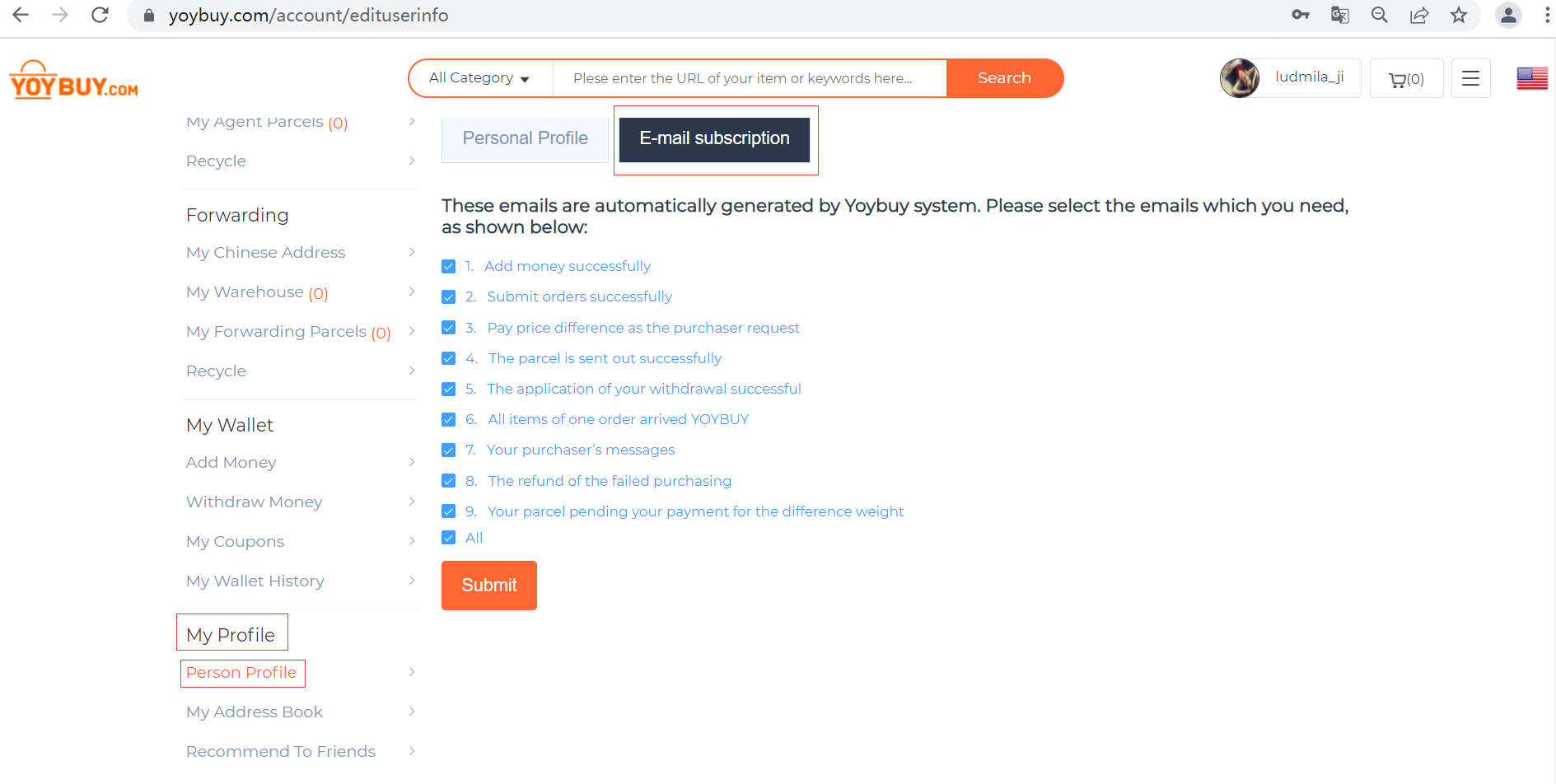 My address Book
You can add a new delivery address or change your address here. However, if you are paying for an order or parcel using Paypal, you cannot change your new address here, you will need to log in to your Paypal account and change your address from within your Paypal account.