You need to be aware of the following points when using the Forwarding service:

1.Please make sure that you fill in your recipient:优贝 (YB*****) correctly when you shop on Taobao or 1688 website. The warehouse staff will add the parcel to your account according to your YB**** number.
2.When your parcel is confirmed signed for, if you do not see it in your Yoybuy account, it may be that your seller has not filled in your receiving information correctly: YB*****, please contact Yoybuy customer service in time:service@yoybuy.com
3.If your parcel is confirmed but you don't see it in your Yoybuy account, please check your account Forwarding – My forwarding parcels, because if you have tried to submit a parcel but have not paid for it, your parcel will still be held in the Pending parcel,you could not see it in "Parcels" again.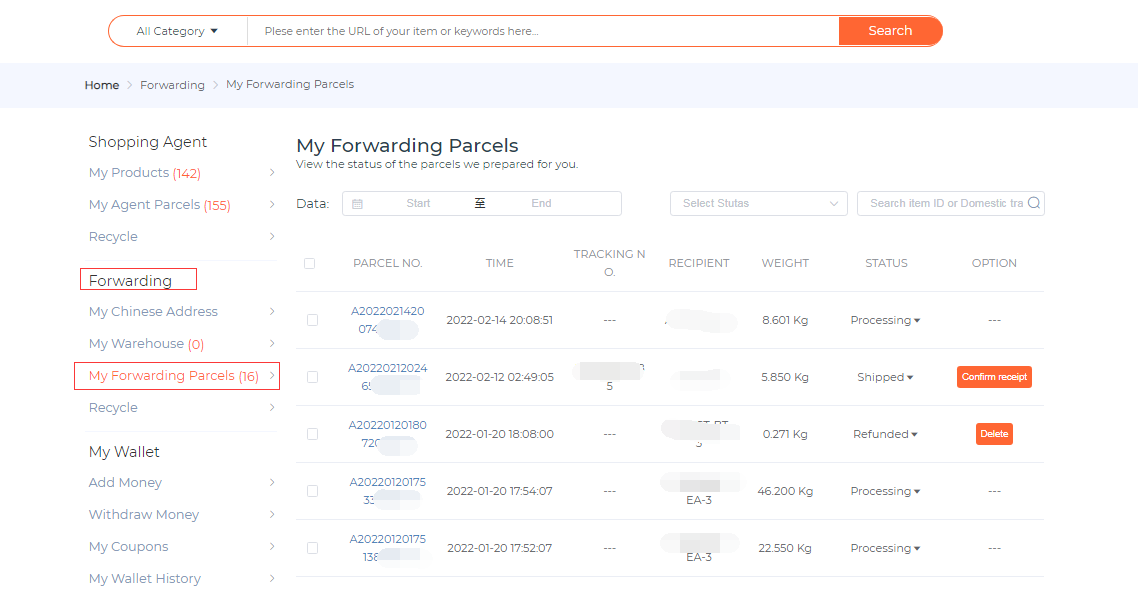 4.If your forwarding package shows as signed for, but you do not see it in your Yoybuy account, please pay attention to the parcel signing time, normally we will finish shelving your parcel within 3-6 hours after receiving it. Please be patient。
5.The total storage time for Yoybuy is 180 days (90 days free storage + 90 days paid storage (1CNY per day per item ID)). If you do not submit your parcel and send it away within 180 days,that means you abandon the item. Your item will simply be discarded and you will not receive any compensation.
6.When you use the Forwarding service, as you choose the seller and the products yourself, Yoybuy only collects and ships the goods for you. We are not responsible for checking the quality or quantity of the goods, if you want to check the details of the goods, please request a photo.
7.When you use the Forwarding service, if you think your item has been lost, please contact the seller as soon as possible. Youbuy Shipping will ensure that all items received are dispatched. Youbuy is not responsible for compensation for lost or damaged Forwarding products.