How do I send a refund request?
If you have a positive balance in your YOYBUY account and would like to withdraw it, you can send a refund request.
Please click "Withdraw money" after you log in. Fill out the form and submit it.
Paypal
To refund into PayPal which was used to pay via PayPal: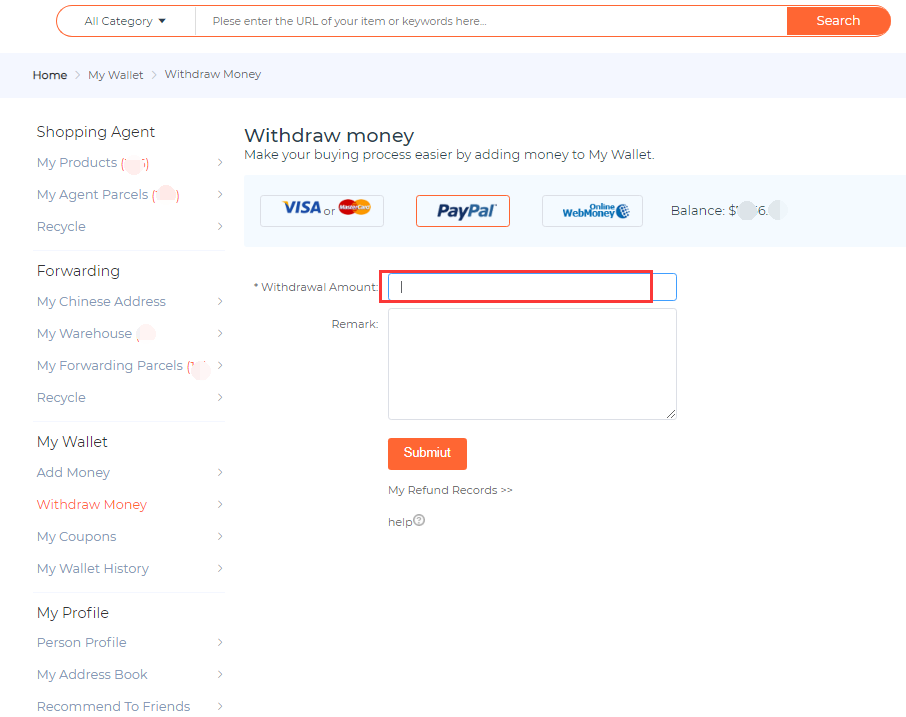 Note: 
1. If you have paid via your PayPal account, the money will be refunded to your PayPal within about 24 hours,when it is less than 2 months since the payment has been made successfully.
2. If you use the credit card to pay via the PayPal platform, the money will  be refunded to your credit card directly.  
3. The PayPal company will charge us 0.3 dollars per payment, even if the transaction is a refund. So if you are requesting a refund with YOYBUY, the 0.3 dollar will be deducted from your total refunded amount. In other words,  you should cover the PayPal transaction fee of 0.3 dollar in this refund.