If you use the Forward service, you can view all your Forwarding orders and parcel information in this module.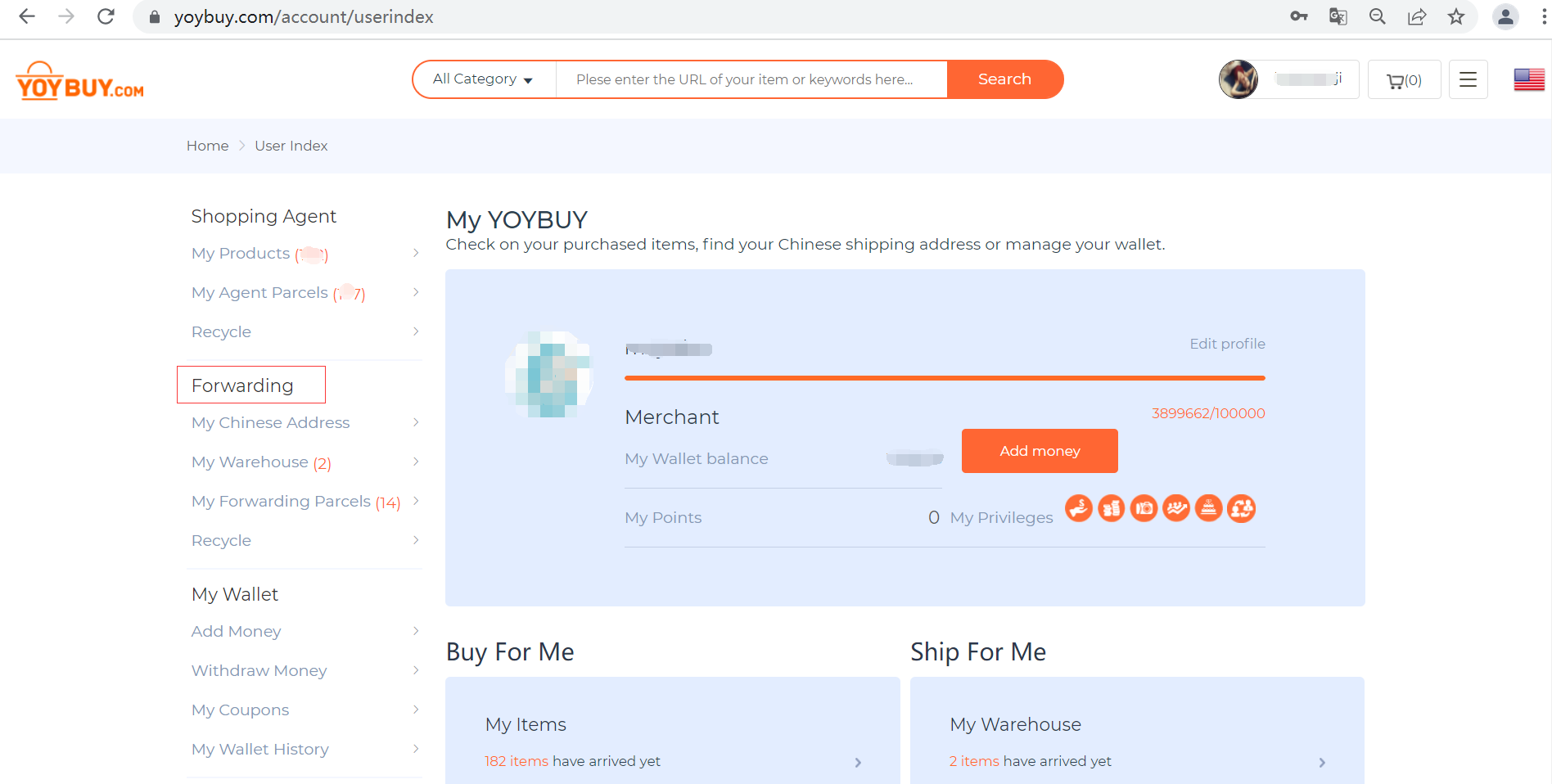 My Chinese Address
When you choose to buy the products you need from a Chinese seller, you will need to fill in the YOYBUY warehouse address correctly. You can view the YOYBUY warehouse information here and fill in the address information in the order required by the seller's website format.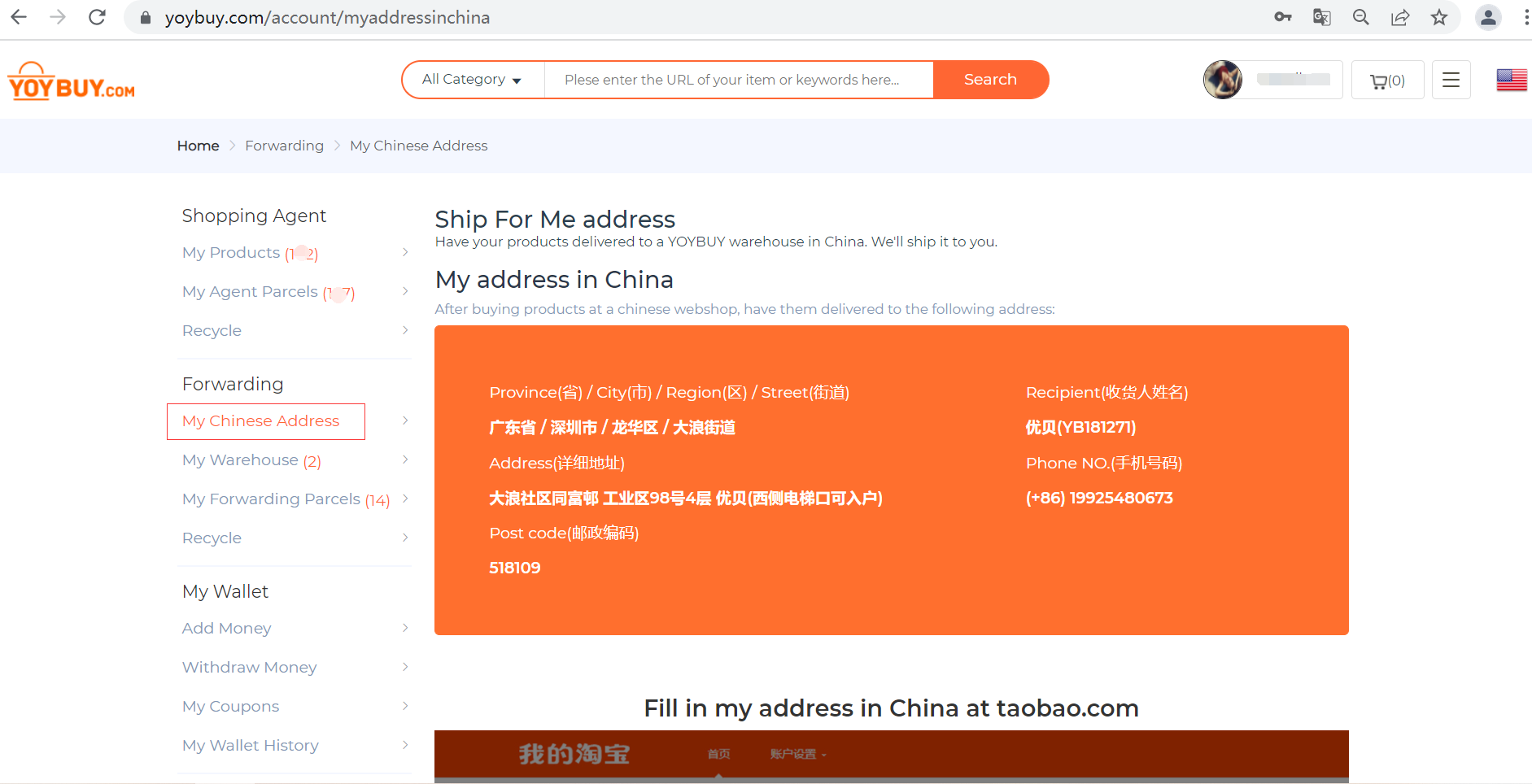 My warehouse
You can view your signed parcel, request a photo and submit delivery here。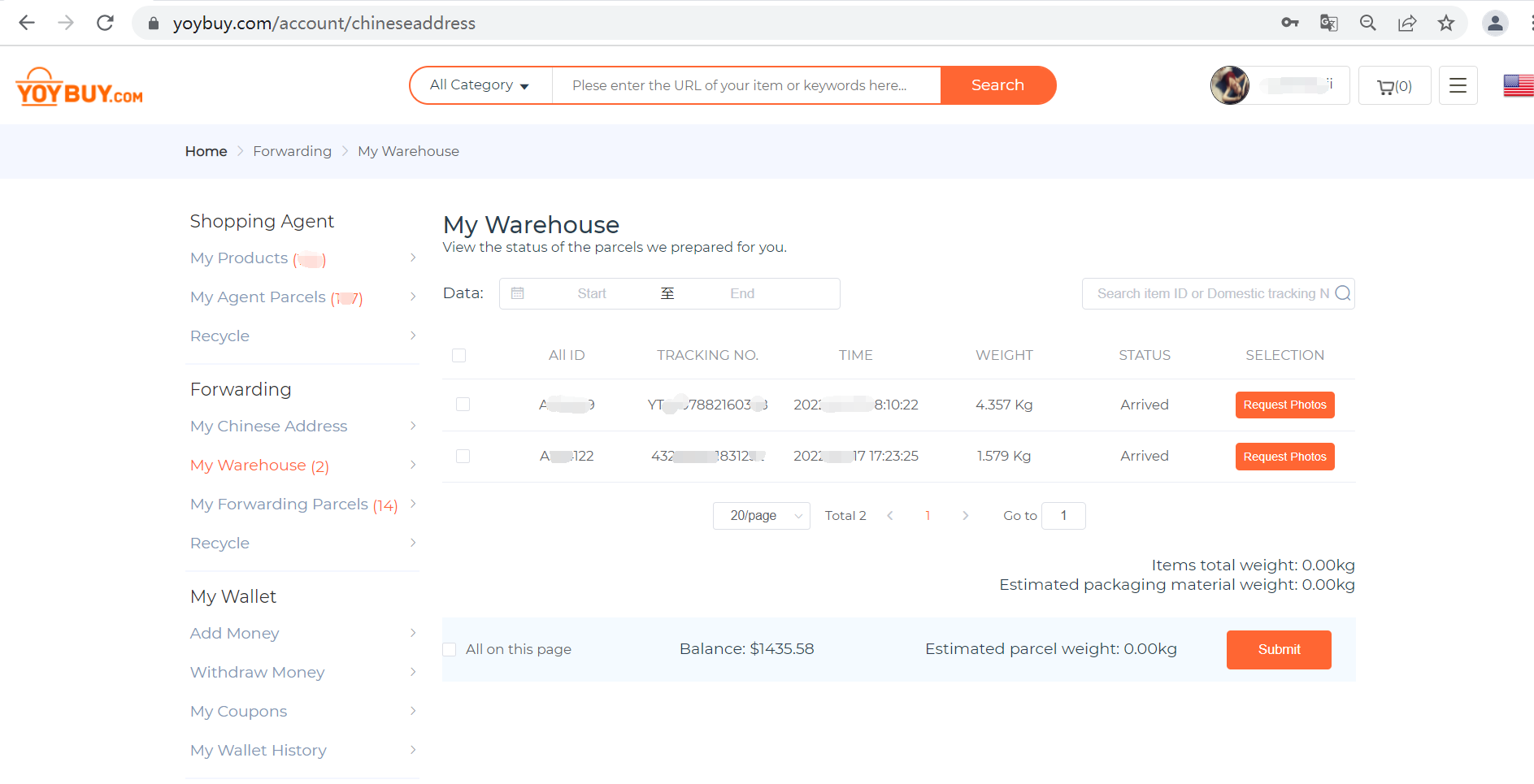 My forwarding parcels
Here you can check the status of your parcel, parcel details, cancel your parcel or confirm your parcel.