It is a woman's nature to love beauty.
Apart from beautiful clothes and elegant make-up, how can you be more attractive?
How do you stand out from the crowd at friends' parties, events, and company dinners?
Now let me recommend three decorative items for you. They will make you stand out.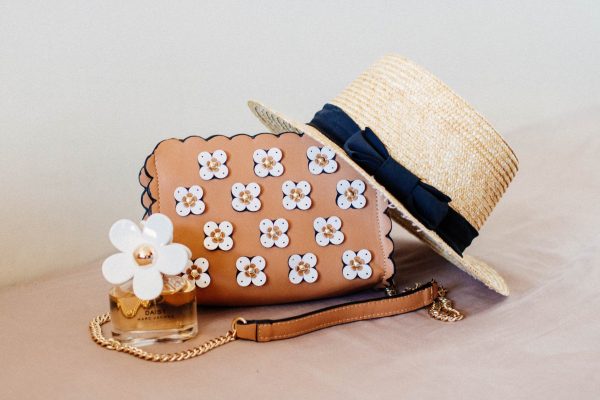 A good hairpin is a perfect addition to your hairstyle.
Moreover, it can make you look more attractive in a crowd, and it will also add a different flair to your look.
The hair clips we have for you today come in a variety of styles to suit your needs for different occasions, whether it's your friend's birthday party or a big corporate dinner, there's something for you.
For example, one-piece hair clips are great for formal occasions, and are great for pinning to one side of your hair for an elegant style.
Actually, I usually wear inline hair clips at work, and I often have coworkers compliment me on how elegant my hair clips look.
Also, if you are going to a friend's party, then it is highly recommended that you use a hairpin with a few hearts or stars on it. These sweet and cute style hair clips are perfect for a friend's party.
Aside from using these versatile hair clips for yourself, they are also great gifts for friends. I believe they will be amazed if you give your best friends a box of these hair clips.
You can click the picture to get the purchase link.
Wearing bracelets, especially in summer, is not only beautiful but also gives a bright feeling.
Therefore, a delicate bracelet is essential for women.
So today we have prepared for you a versatile bracelet that can be worn in both formal and casual settings.
This is an irregularly shaped candy bracelet that is eye-catching.
Whether you are wearing a dress, formal or casual, you can enhance your outfit with this bracelet.
At last, this bracelet will be more gorgeous and dazzling on sunny days. Girls who like to take pictures should pay attention. Don't hesitate. Wear this beautiful bracelet on sunny days, and go out to take pictures with your best friends.
You can click the picture to get the purchase link.
Bags are a must-have item for every woman. Every time you go out, you have to carry a delicate bag to live your life. But if the bag is not embellished with small accessories, it always feels that something is missing from the bag.
Although there are all kinds of bag accessories on the market. I believe you have collected many styles. This time I will introduce a very different piece of jewelry, the avocado pendant to you.
Firstly, this pendant, which looks like an avocado, feels fluffy and textured. Its green color gives a feeling of being in nature.
Then, this avocado charm is very versatile, whether it's a workplace or a casual bag, it won't look out of place to have such an avocado.
Not only can this avocado charm be used on a bag, but it can also be used as a key ring to match your car keys.
Finally, it is also a good choice to give it to a friend as a heartwarming gift.


You can click the picture to get the purchase link.
A suitable hair clip, bracelet, or bag pendant will make you more charming.
If you are interested in the three accessories above, you can click the pictures above to get the purchase link.
However, if you want to buy other accessories on Taobao or 1688 from China, you can just paste the Taobao or 1688 URL of the goods to buy them through Yoybuy.
Except for buying goods for you, Yoybuy can also help ship the goods home for you.
Please contact us if you have buying and forwarding needs.
Dear Customers, As payments in China are made in RMB. To facilitate your purchase and shipping, Yoybuy has changed the display of all fees on
Read More »
KCE & CDEK Russia Shipping Rate Reduction Notice In order to help reduce the losses of Russian customers due to the war between Russia and
Read More »
Dear Customers, As payments in China are made in RMB. To facilitate your purchase and shipping, Yoybuy has changed the display of all fees on
Read More »