What is the cheapest way to ship things from China to Europe?
Which shipping method is the fastest?
Today we will introduce three shipping methods from China to Europe to you.
1. A Cheap Shipping Cost Company
The China-Europe Railway Express has become the backbone of land transportation in international logistics, because it has the advantages of high safety and speed.
Advantages:
1. Timeliness is Fast and Cost is Low.
Its shipping time is only 1/3 of that of sea freight, and its shipping cost is only 1/6-1/8 of that of air freight. It costs $4.96 per kilogram for shipping, and the more you ship, the more you get off!
2. More and More Trains Are Running.
In 2011, the annual number of China-EU trains was only 17; in 2017, the annual number of trains had reached 3,673; by the end of August 2018, the total number of trains had reached 10,000.
3. Routes Coverage is Getting Bigger.
At present, it has opened 65 routes, connecting 42 cities in 14 countries including Russia. Outside of China, it connects different regions and countries in Eurasia, including the European Union, Russia, Central Asia, the Middle East, and Southeast Asia.
Customer Example:
Here is an example of customer A.
He used the China-Europe Railway Express DDP channel.
Below are the details.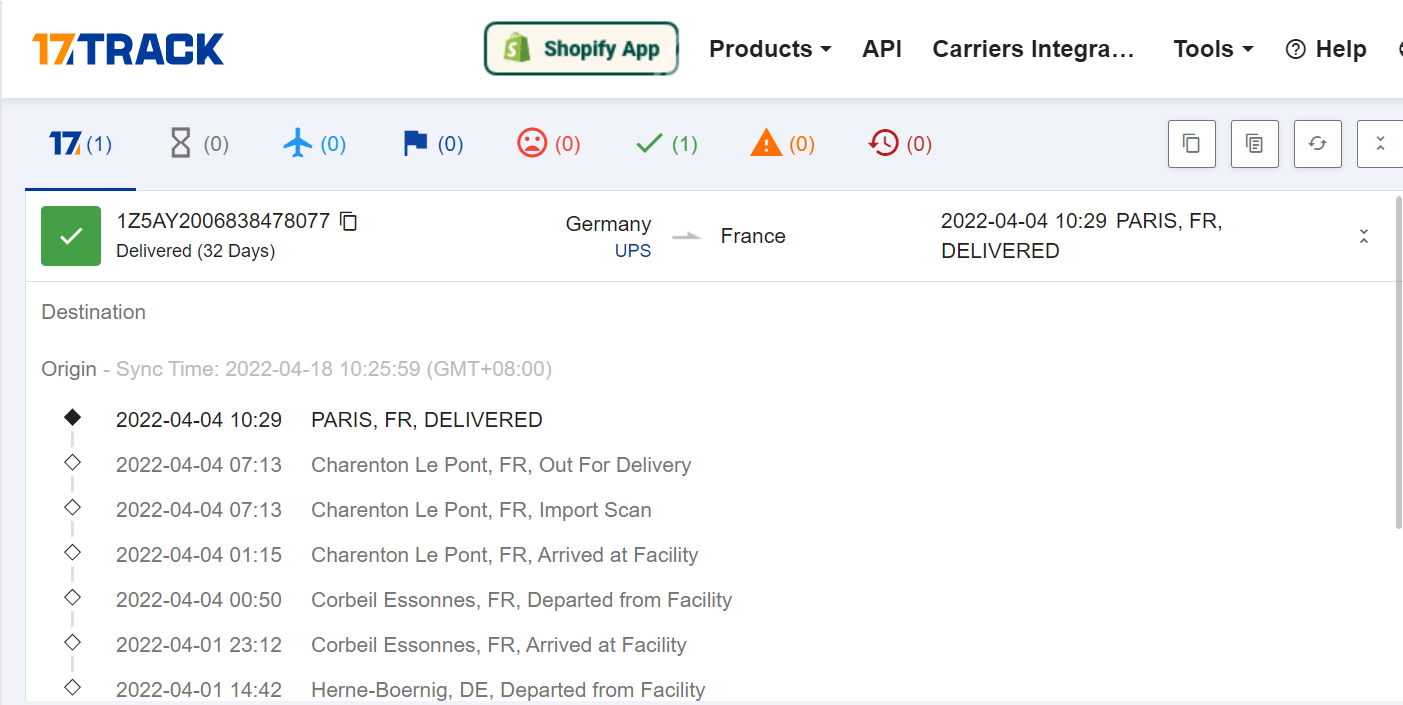 The freight on the China-Europe Railway Express is very cheap, with a batch of 127 kilograms costing only $629.75, which is equivalent to only $4.96 per kilogram.
Another major advantage of using the China-Europe Railway Express is that it uses the DDP channel, which reduces the trouble of customs clearance for you.
In a word, if your goods are not urgently needed, you can plan your time well in advance and choose China-Europe Railway Express to save a lot of money. It's a good way for shipping from China to Europe.
YunExpress is a professional cross-border e-commerce logistics service provider, offering global small parcel direct shipping services to Chinese cross-border e-commerce enterprises.
Advantages:
1. Wide Range of Delivery Methods
YunExpress distribution covers 220 countries/regions, including the EU, UK, USA, UAE, and Saudi Arabia. In the European zone, the YunExpress channel is DDP, helping you to avoid all the hassles from European customs.
2. Wide Range of Goods Accepted
It includes general cargo and cargo with batteries.
3. Dedicated Customer Service
YunExpress professional customer service team is responsive.
Customer Example:
Here is an example of customer B.
He used the YunExpress DDP channel.
Below are the details.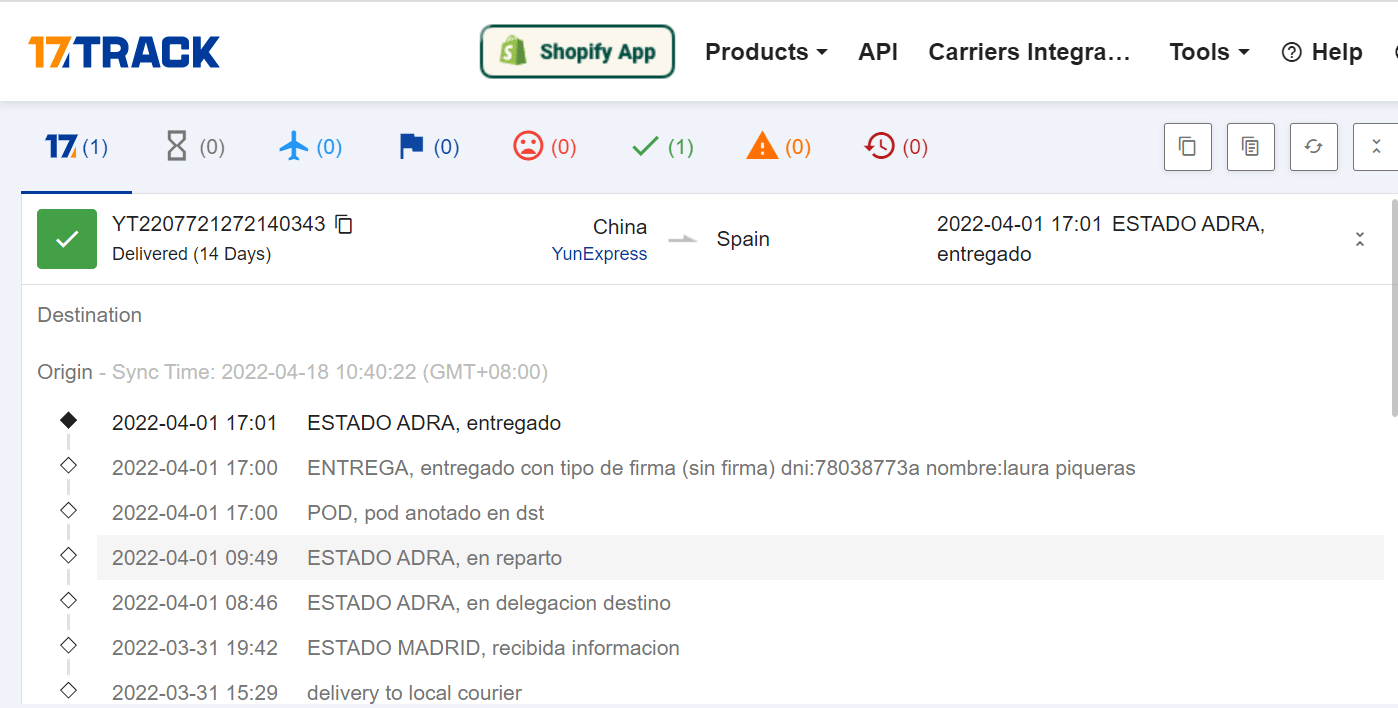 This shows that customer B chose YunExpress with high timeliness and received the goods in only 11 days.
In addition, its cost-effectiveness is also very good. The customer spent a total of 40.61 dollars, which is very cost-effective compared with other logistics methods.
This kind of logistics, which is also the DDP customs clearance mode, has high time efficiency.
3. A Highly Time-Sensitive Company
FedEx has a global network of air and ground freight that can deliver time-critical shipments quickly, often in just one to two business days, with a guaranteed on-time delivery, the "On-Time Delivery Guarantee."
Advantages:
1. Price advantage
One of the important advantages of FedEx is its low price. In the same area and the same weight, its prices are often much cheaper than other express companies.
2. Weight advantage
Compared with DHL express and UPS express, FedEx not only has a price advantage of under 10kg, but also has a price advantage of over 21kg.
3. Network advantage
FedEx has a wide range of outlets, and it may be remote areas for DHL and UPS express to many countries and regions, but it is not remote for FedEx. Arriving in these areas, other couriers charge remote area surcharges, but FedEx does not.
FedEx IP is an express service with priority shipping channels and faster timeliness. After FedEx-IP arrives in Europe, the overall delivery time is about 5-8 days.
Customer Example:
Here is an example of customer C.
He used the FedEx IP channel.
Below are the details.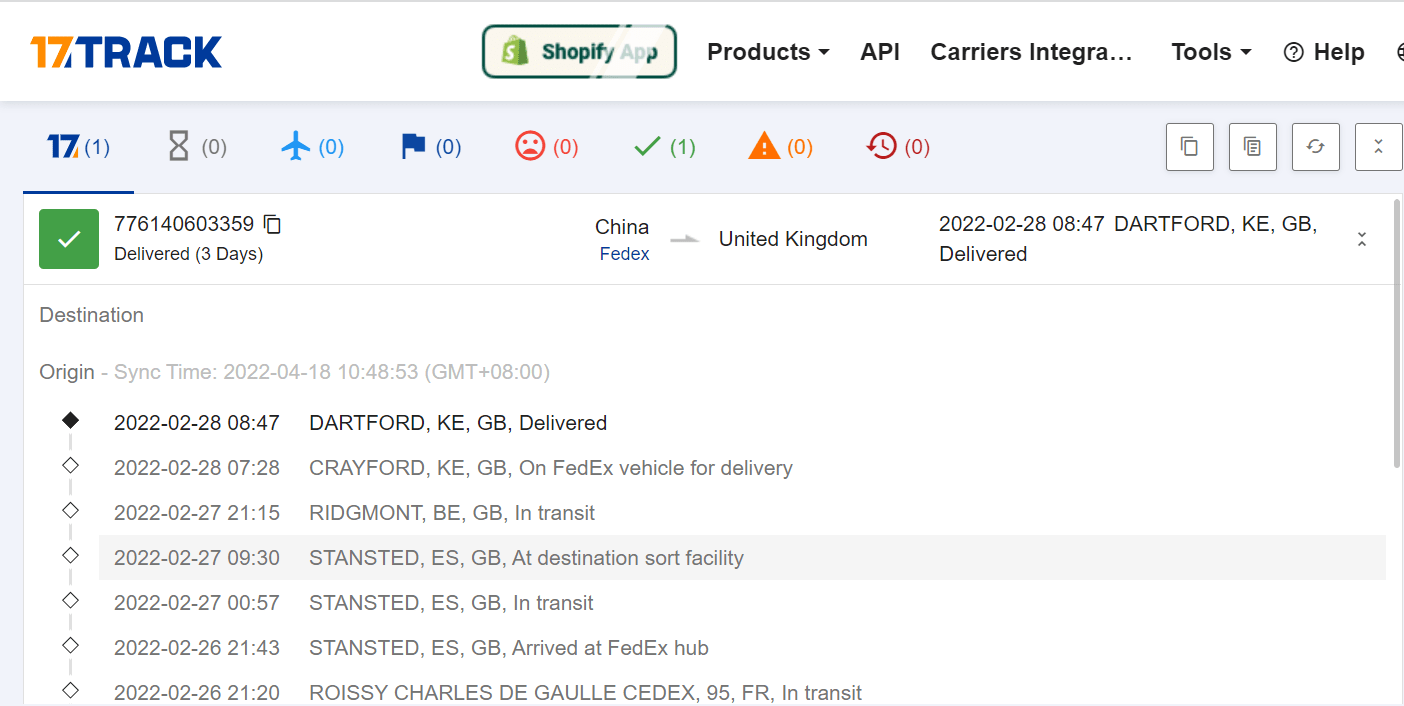 It can be seen that the FedEx IP selected by the customer is very time-saving, and it only takes 3 days to receive the goods, so if your goods are urgent goods, the FedEx IP is a very good choice.
If you want to inquire about the cost of items of other weights, you can click on the Yoybuy calculator below to calculate.
*Receiving Country / Region
*Estimate Shipping Weight
Package Dimension (Optional)
Calculate Cost
Tips:
DHL, Aramex, EMS and E-express may charge dimensional(volume) weight.
Shipping Method
Costs
Delivery Time
Estimated Arrival Date
Shipment Feature
Yoybuy cross-border e-commerce provides you with the most comprehensive services, including both buying services and forwarding services, and has in-depth cooperation with many logistics companies such as China-Europe Railway Express, YunExpress, and FedEx, and we strive for the lowest price for you.
If you have forwarding needs, please contact Yoybuy freight forwarder.
And if you have any further questions about shipping from China to Europe, don't hesitate to contact us.
Share annual report, get 1000 points! Plus 200 points for each thumb-up or retweet! Contact us after 3 days of sharing with a screenshot to
Read More »
Игровой ноутбук новая модель В настоящее время репутация относительно хорошая. Какие рекомендуемые ноутбуки, на которых можно играть в игры?С точки зрения экономии стоит начать с
Read More »
Yoybuy New Storage Rules In order to optimise customers' item arrival turnaround, Yoybuy has implemented new warehousing rules as of 9th January. The new warehousing
Read More »