Over the years, I have used a lot of tools in the kitchen. I can cook, so I often cook all kinds of delicious food.
In so many years of buying experience, I have concluded a series of kitchen goodies. Today, I've chosen a few kitchen goodies to recommend.
As always, they are my favorite and most worthwhile kitchen items Oh ~ let me share with you the following three kitchen items in detail.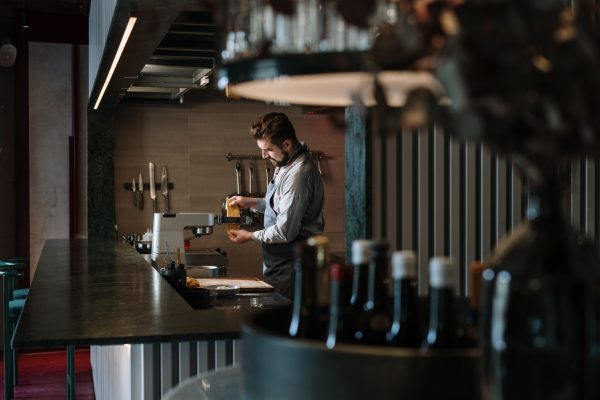 I've heard that cute people like fried chicken. If I don't go to a fried chicken place for a week, I feel empty.
I bought two buckets of oil to eat it more safely. I'm going to fry the chicken at home. I can't stand it straight after frying. The light black is too heavy, the smoke and light black machine can't play anything at all. So I got the idea to buy an air fryer.
The air fryer is a sealed hot blower. It not only blows the food through, but also fries the skin to a crisp. The air fryer heats the food more evenly. It usually has no coating on the inner capsule, making it easier to clean.
The biggest advantage of the air fryer is of course the oil savings and health. Food fried in it can have more than 70% less food fat content. The cooking efficiency of this air fryer is very high. The air fryer can be used without preheating. Because it has a small space and heats up quickly, you can just put the food in and fry it.
It is very easy to use. The air fryer can be considered a must-have kitchen tool for frying enthusiasts. It is easy to operate, just marinate the food and put it in the fryer to cook. Even novices can make delicious fried chicken!
Using it for cooking is the safe choice. When using oil for frying food, it often happens that oil spills out and burns people, and I have been burned. The air fryer is closed, so you don't have to worry about oil splashing out.
You can click the picture to get the purchase link.
Next, I introduce the egg steamer. This egg steamer can maintain the nutrition of eggs to a great extent and can cook eggs with different degrees of tenderness according to different preferences, which is suitable for multiple tastes.
It can not only steam eggs, but can also be used to steam shrimp, crab and other seafood. The taste of the food steamed by the egg steamer is very good. Moreover, it is very easy to operate, you just need to clean the food and put it in to cook.
This egg steamer is made of high-quality stainless steel, the material is more environmentally friendly, durable and easy to clean. It can be a multi-purpose machine, more practical. It is richer in function, in addition to steaming food can also be fried food.
When the water boiling drys, this egg steamer will automatically cut off the power. You do not need to keep an eye on all the time, safer and more secure steamed food.
You can click the picture to get the purchase link.
Smoothie machine, which can be applied to make smoothies, cocktails and other iced drinks. It can quickly produce delicious and tasty smoothies. The large-capacity, high-strength tempered glass of this smoothie maker is durable and resistant to wear and tear.
It is easy to install, disassemble and clean, which provides us with a lot of convenience. This smoothie maker can also be used for juicing. It looks great, a dimension that some may find less important, but quite important for a face-controlled person like me.
A good-looking smoothie maker can make your whole process of using it physically and mentally pleasant. So, for me, whether it's a kitchen item or a tool, it's all about the value. It is similar to a rice cooker and can be moved at any time.
When you are spending a summer weekend at home, make yourself an iced drink. It's hard to imagine what a wonderful life experience that experience would be!
These goodies are a good choice for cooking people. You can choose them according to your own needs.
These goods are on Taobao, if you want to buy from China, please contact us. Welcome to consult at any time.
Thanks for your reading. Do you have anything good to keep? Please feel free to share with us.
Dear Customers, As payments in China are made in RMB. To facilitate your purchase and shipping, Yoybuy has changed the display of all fees on
Read More »
KCE & CDEK Russia Shipping Rate Reduction Notice In order to help reduce the losses of Russian customers due to the war between Russia and
Read More »
Dear Customers, As payments in China are made in RMB. To facilitate your purchase and shipping, Yoybuy has changed the display of all fees on
Read More »