For the past two or three months, a friend of mine has often recommended some smart home products to me. He bought almost a complete set of smart home devices, and there are some smart devices that I like.
I also bought a few of the higher-quality items. Let me recommend to you the following items: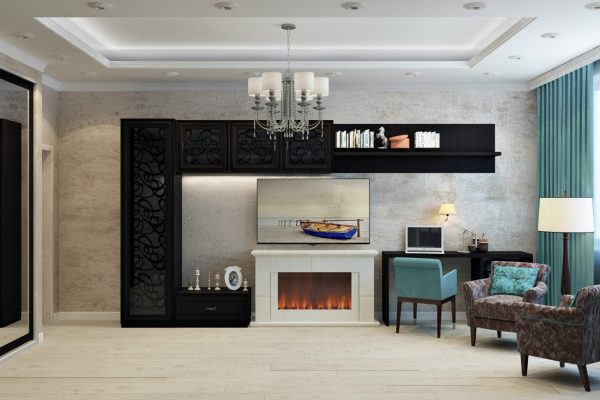 Home is a person's body and mind harbor, home should be able to protect the wind and waves outside. The most important thing in the sense of home is the sense of security, security is the basis and premise of the family.
A fingerprint lock is an indispensable home security device. It is safer than traditional door locks.
I am sure that many people have the experience of forgetting our keys, which often delays our work and lives. It was not pleasant not to open the house.
I always thought I wouldn't be locked out of the key until I left the key behind the company. Cause me having to go back to the company to get the key, I realized I needed a fingerprint lock.
The appearance of this fingerprint lock is relatively low-key, and it is very easy to use. With it, I don't need to take out a big key from home, I don't need to worry about losing the key, this relaxed feeling is really good!
You can click the picture to get the purchase link.
Smart cameras can keep our families safe, you can see the elderly, children, and pets at work, and you can chat with your family through the smart camera. Life always needs a safe housekeeper to help you protect your family, so smart cameras are very practical.
The camera's shooting screen is very clear, which can ensure that the overall picture quality is more delicate and clear. The camera has a wide range, less monitoring dead corners, and can be panoramic shooting.
It is used as a home security device, and the smart camera also features high-definition night vision. Even at night, you don't be afraid it won't work all day.
Don't you like such a smart camera?
You can click the picture to get the purchase link.
The intelligent trash can is composed of an advanced microcomputer control chip, infrared sensing and detection device, and mechanical drive. It is a new type of high-tech product composed of machines, light, electricity, and other aspects.
When your hand or object is near it about 25 cm-35 cm, the bin lid opens automatically and the lid closes automatically after 3-4 seconds. You don't even need to touch the trash can. It completely solves the hidden danger of sanitary infection in traditional trash cans.
It has effectively eliminated the spread of various infectious diseases. It prevents the smell of garbage from escaping.
Smart garbage can have stable performance, long service life, easy to use, accurate operation, accurate design, health and environmental protection, energy-saving, and low energy consumption.
I love being clean, so I don't want to contact the trash can, which allows me to throw away the garbage without having any contact. If you also love cleaning, then so clean smart trash can, you must take home!
Many young people who are in pursuit of mood, choose to get smart projectors when buying digital technology products.
The smart projector is very modern for a simple life. It is affordable and easy to carry. In short, it can be used regardless of space and location. It has an eye protection picture.
When you watch TV, your eyes are directly focused on the luminous body, which will easily trigger visual fatigue.
This projector that can protect your eyes aesthetically and conveniently will bring pleasure to many people's lives. You quickly install it in your home!
You can click the picture to get the purchase link.
Thanks for the reading.
The above goods you can come to 1688 according to your needs to buy.
Do you have any smart things to share? Please feel free to share it with us.
For any assistance available to you, please feel free to contact us.
Dear Customers, As payments in China are made in RMB. To facilitate your purchase and shipping, Yoybuy has changed the display of all fees on
Read More »
KCE & CDEK Russia Shipping Rate Reduction Notice In order to help reduce the losses of Russian customers due to the war between Russia and
Read More »
Dear Customers, As payments in China are made in RMB. To facilitate your purchase and shipping, Yoybuy has changed the display of all fees on
Read More »