Buying a makeup mirror is very important. A makeup mirror that suits you, not only allows you to see your overall makeup but also makes your base makeup clearer and more perfect.
Because makeup mirrors generally have lighting effects, which can more realistically restore the state of outdoor natural light, it can make the base makeup more perfect.
Today I will introduce you to three makeup mirrors, all of which are very easy to use.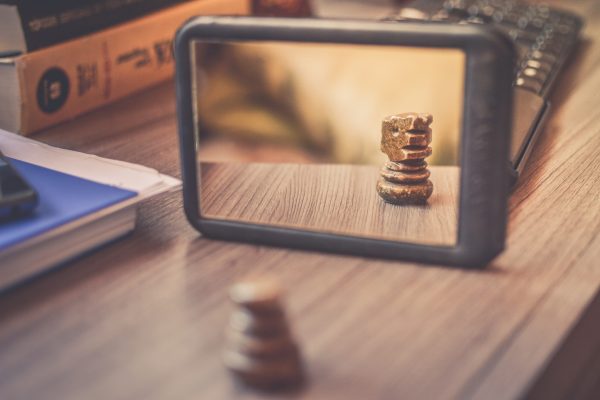 This makeup mirror can make you see your makeup, and you can automatically adjust the brightness according to your needs. It has three brightness adjustments, 30% adjustment, 60% adjustment, and 100% adjustment.
Besides, the mirror material of this mirror is a high-definition silver-plated mirror, its image is clear and not deformed, and it can restore makeup with high fidelity.
At last, this mirror can reach 360 degrees to illuminate your beauty in all directions without dead ends. 16 cold lights + 16 warm lights are cross-distributed, and the annular guide ring adopts diffused soft light technology to ensure that every inch of skin is evenly illuminated.
You can click the picture to get the purchase link.
First of all, it can illuminate every inch of the skin, and see the small parts such as eyebrows, eyes, and lips, allowing you to obtain delicate and beautiful makeup.
Second, it stimulates natural sunlight exposure. It is very suitable for applications where the correct judgment of color is required, such as drawing, design, and other work that has high requirements on color. The light source is soft, and the soft light source can be viewed directly to protect the eyes from dazzling.
In addition, there is a very good function, the magical selfie light, when taking selfies, it is often found that the light is difficult to dim. If you use this mirror to take selfies, your selfies will be natural and beautiful. The operation is very simple, long press the switch to dim the light, and long press again to brighten it.
Finally, this sunglass can last 3.5 hours in low gear when it is fully charged, and it can be used for 7 days if it is used for 30 minutes a day.
You can click the picture to get the purchase link.
First of all, this makeup mirror is very easy to store. Its base is designed to store a pen holder, which is suitable for storing various makeup brush tools, saving desktop space and making it tidier.
Besides, there is also a point I like very much, it is not easy to fall: the bottom of the pen holder is a silicone suction cup, which is more stable on the desktop, not easy to fall, and has the effect of non-slip and cushioning. (If you want to use a mirror, hold the pen holder and rotate it a few times to pick it up.)
It is worth mentioning that it can meet the needs of different light environments, and one piece can adjust the intensity of light.
And there are two levels of light brightness, strong and weak, with one button push to adjust. The color temperature of the light is 5400k, which is a common color temperature of outdoor sunlight, and the makeup light is more realistic and not distorted.
If you choose the right brightness, you can make up for the makeup problems caused by insufficient light, choose the right lighting brightness, meet a variety of makeup needs, and have a better makeup experience.
You can click the picture to get the purchase link.
The above three types of mirrors all have their characteristics, you can choose according to your own needs.
If you want to buy at Taobao or 1688, you can also place an order through Yoybuy.
As one of the most trusted professional online shopping agents, Yoybuy provides customers with shopping and forwarding services.
Please contact us if you have any shopping or shipping needs.
Share annual report, get 1000 points! Plus 200 points for each thumb-up or retweet! Contact us after 3 days of sharing with a screenshot to
Read More »
Игровой ноутбук новая модель В настоящее время репутация относительно хорошая. Какие рекомендуемые ноутбуки, на которых можно играть в игры?С точки зрения экономии стоит начать с
Read More »
Yoybuy New Storage Rules In order to optimise customers' item arrival turnaround, Yoybuy has implemented new warehousing rules as of 9th January. The new warehousing
Read More »