Cat owners will be happy and worried in the process of owning a cat. They will always often worry that they will not be able to take care of their cats.
Please do not worry! I have compiled a list of good things to keep cats. You can follow the list and buy it.
Provide a comfortable level of living for your kitty.
So, what are these good things to take care of your cat?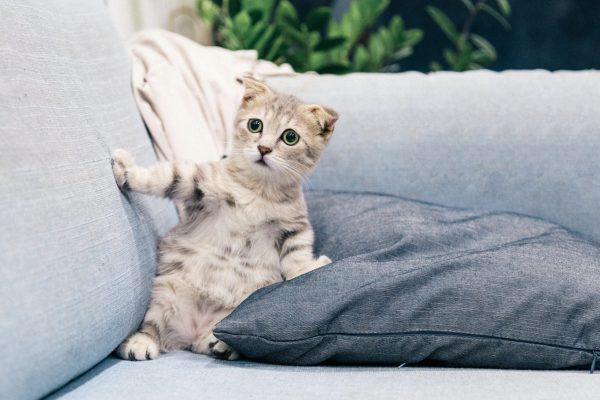 My cats have always been very possessive of their toys and very possessive of their cat tunnels. I bought a cat tunnel and my cat especially loves it and it plays with this toy every day.
The kitty won't let me touch its tunnel and occupies it by itself every day. Every time it finishes eating, it jumps right up and starts playing with the cat tunnel by itself.
Even when it's not in the tunnel, it will press the tunnel with its own body. I just wish the tunnel was stronger and didn't break down too quickly during the kitten's intense play.
The toys my kitten plays with are also meant to be played within the tunnel. Even if the toy is played outside on a wide field, it can be dragged into the tunnel and played with while lying in the tunnel.
It is very dark in the tunnel space and this environment gives the cats the security they want.
You can click the picture to get the purchase link.
This cat bag is very breathable. The cat itself will be nervous in a confined environment, and if the bag is not breathable, the cat will feel dizzy or even life-threatening, especially in summer, when the cat may suffer from heatstroke and dehydration.
And in long-distance use and confined spaces like cars or airplanes, you should definitely use such breathable cat bags.
Do not feel that transparent cat bags are cool to choose blindly, choose cat bags or consider the character and feelings of the cat.
This cat bag can give the cat enough security. It can give the kitty an independent space to relax. It also allows the cat to observe the outside world in a safe range.
As the cat bag has to be cleaned and disinfected frequently, it is recommended that you better choose a detachable and removable version of this cat bag.
You can click the picture to get the purchase link.
3. Automatic food (water) dispenser
If you work late and travel a lot, your pet will often go hungry and eat irregularly. Occasionally you want to go on a trip and come home to visit family and worry that your pet won't get enough to eat.
If you want to sleep in on the weekend, but every time your fur baby wakes up, you have to give it food and water. Then it is recommended that you buy an automatic feeder (water), which will steadily improve the owner's sleep and the quality of life of the fur child.
When you work late, your pet's diet can be more secure and the owner has less to worry about.
This automatic feeder (water) is high storage capacity, high value and easy to use. Most importantly, the tilt angle of the food bowl and water box is very convenient for pets.
In my use, I have not encountered any problems with stuck food in six months.
It is also very easy to disassemble and wash. I recommend that friends who have the conditions can have a home with this automatic food (water) thrower.
These goodies are a good choice for people who have pets. You can choose them according to your needs.
These items are on Taobao, if you want to buy them from China, please contact us. Feel free to ask at any time.
Thank you for reading. Do you have any goodies to keep? Please feel free to share it with us.
Приближается Национальный день. Мы искренне благодарим вас за ваше доверие и поддержку. Установленное законом время отдыха в связи с Национальным днем будет с 29 сентября
Read More »
The National Day is coming up. We sincerely thank you for your trust and support. The statutory rest time for National Day will be from
Read More »
Dear Customers, As payments in China are made in RMB. To facilitate your purchase and shipping, Yoybuy has changed the display of all fees on
Read More »