A picnic is an outdoor activity we are all familiar with.
What tools do you usually bring with you when you go to a picnic?
When it comes to picnic tools, you probably immediately think of a lot, such as lunch boxes, picnic mats, tables, and more. That's right, today I will also introduce these must-have picnic tools to you.
But the difference is that the picnic tools I will introduce to you today are all very creatively designed products that will make your picnic experience better and save you more space, now let's take a look.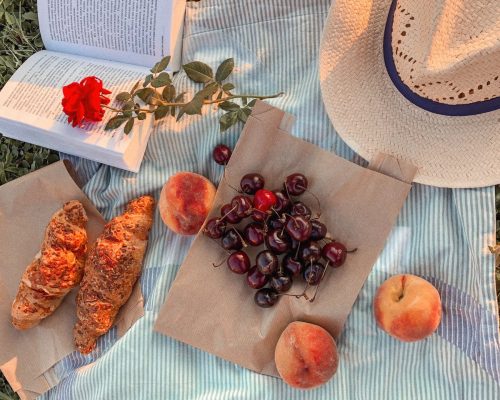 When you go to a picnic, of course, a variety of delicious food is a must-have. And when you eat, you also need to put different foods in different bowls, such as salads, fruits, sandwiches, etc.
Therefore, it is necessary to bring a lot of tableware. In this case, it will lead to a lot of space for tableware in the car for the picnic. So that the total number of things we can bring is less.
The folding bowl introduced below can easily help us eliminate the worries.
This is a folding bowl with a folding handle. The handle is plastic and anti-scalding, and can be folded to fit the bowl body. It can save more space and be very convenient to carry and store.
In addition, its material is aluminum oxide, and the surface forms an oxide layer with high stability, which is wear-resistant and not easy to rust. It is easy to clean, and has a certain degree of non-stickiness.
This folding bowl is also very durable. The connection between the bowl body and the handle is connected by rivets, which are stronger and more durable.
Whenever I go to a picnic, I will always bring these folding bowls with me, since they only need to occupy a small portion of space.
You can click the picture to get the purchase link.
For outdoor picnics, a dining table is also essential. However, the general table is relatively heavy, and when folded, it occupies a large space, making it inconvenient to go out for a picnic.
Sometimes you might not bring a table to a picnic because of its inconvenience, but it will affect the picnic experience.
Today, I will introduce a folding egg roll table to you. The tabletop and table legs can be separated. After use, the tabletop can be rolled up. It is easy to operate and easy to store. It can be placed in the gap of the trunk of the car, which is very space-saving.
In addition, the material of this folding egg roll table is also very good, which is imported beech wood, sturdy and durable.
The folding egg roll table is available in two colors, Log and Black Walnut. If you are a person who likes light colors, the log color is very suitable for you.
You can click the picture to get the purchase link.
Folding a picnic mat is a time-consuming job, and it is usually easy to loosen after it is folded. The picnic mat that I will introduce to you today can solve this problem for you.
This is a multifunctional moisture-proof picnic mat that looks like a handbag and is easy to carry. The design of the strong Velcro keeps the picnic mat folded as it is and will not loosen.
In addition, this picnic mat is made of 600D Oxford fabric, which is durable and machine washable. It also has a PVC waterproof layer, which can effectively isolate the ground moisture.
Finally, this picnic mat is available in many colors, for example, red, blue, orange, and more. You can choose from a variety of colors and styles.
I have a blue folding picnic mat, and once, when I went to a picnic with my friend, I used this picnic mat, and it was very funny that when I took out this picnic mat, my friend thought I brought a bag.
If you're planning on owning one of these picnic mats, try and guess what it is with your friends. That would be very interesting.
You can click the picture to get the purchase link.
During a picnic, cutting boards and knives, clips, and scissors usually take up a large part of the space, and sharp kitchen utensils such as kitchen knives need to be placed in very hard boxes to ensure that nothing else is scratched. 
The cookware set that I will introduce to you easily solves this problem. This is a kitchen set with a cutting board, knife, scissors and clips all in one. The outer box of the packaging kitchen utensils can also be used to be a cutting board.
The outer box is made of bamboo material, which is environmentally friendly and safe to use.
In addition, the inside of the box is equipped with digitally cut slots, and different styles of kitchen utensils are placed in the box according to the slots, which greatly saves space and is very safe.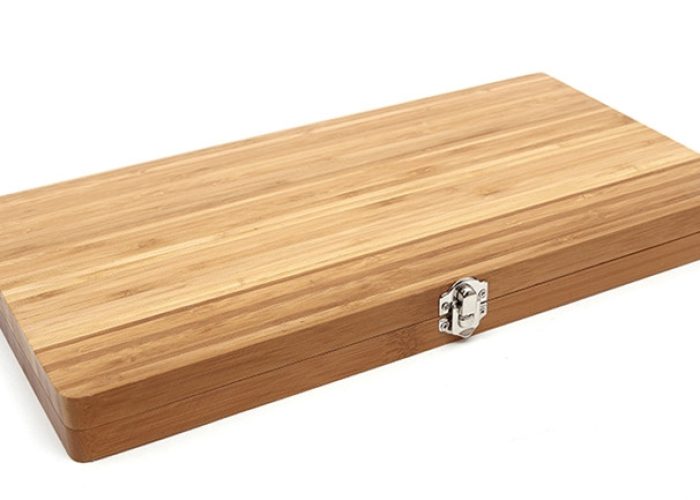 You can click the picture to get the purchase link.
If you want to do a good job, you must first sharpen your tools.
If you want to have a good picnic, you must have good tools.
A good picnic tool will save space and time for you, allowing you to have more time to enjoy a picnic, feel the beauty of nature, and greatly enhance the happiness of picnic activities.
The above is the recommended good tools for picnics. I hope it can provide convenience for your next picnic and bring you a better experience.
If you want to buy picnic tools from Taobao and don't know how to buy them, don't worry, Yoybuy freight forwarder can help you buy and ship your items, please just let us know if you need help.
Do you know any other useful picnic tools? Welcome to share with us.