Due to the international situation, the three payment methods of PayPal, credit card and WebMoney are temporarily unavailable in Russia.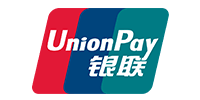 At present, the UnionPay payment method has been launched.
China UnionPay was established in March 2002 and is headquartered in Shanghai.
As of the end of November 2020, UnionPay's global acceptance network has extended to 179 countries and regions, and more than 9 billion UnionPay cards have been issued domestically and overseas.
As of September 2019, the UnionPay network has spread across China's urban and rural areas, and has extended to 174 countries and regions in Asia, Europe, America, Oceania, and Africa.
1. Convenient and fast: Its payment method is simple and flexible, without cumbersome procedures.
2. Safe and reliable: It has multiple security technical guarantees, real-time risk monitoring, and complete risk disposal and resolution mechanisms.
3. Its single transaction limit is high.
Compared with the QIWI payment method, UnionPay's single maximum limit is very high, about $2,500, but when handling UnionPay, a handling fee of 2.9% needs to be submitted.
If you have shopping needs or freight forwarding needs, and the quota is high, you can use UnionPay to pay through Yoybuy.
Recently, many people apply for UnionPay cards in Russia. If you have payment needs, you need to apply for the card as soon as possible to avoid delaying your use.
If you are in Russia and you need to pay from Russia to China, the United States and Europe, you can contact Yoybuy as soon as possible, we will try our best to solve your payment needs for you.
The Cook Islands are an archipelago of 15 islands in the South Pacific Ocean between French Polynesia and Fiji, named after Captain James Cook, who
Read More »
The Kingdom of Spain, commonly known as Spain, is a constitutional monarchy located in southwestern Europe, along with Portugal and Andorra, on the Iberian Peninsula,
Read More »
The following major e-commerce platforms are leading the way in number of clients and transaction amount: