Everyone has the experience of a sweaty mover carrying furniture and decoration materials to fill a house on a hot summer's day. An already small space becomes more crowded and our emotions become more worried.
After experiencing this series of large projects, however, you discover a variety of dissatisfaction after decorating: the white that stays in the home is too much, the color too shallow or too bright and so on. 
You want to transform your house, but find the transition too difficult. You end up sighing in silence.
Faced with such a situation, let's think, do we have to change the whole picture of this family? Of course not.
This is where some clever gadgets might come in handy. We all know that sometimes a trinket, fine China, or an elegant hanging painting can make a whole room look different.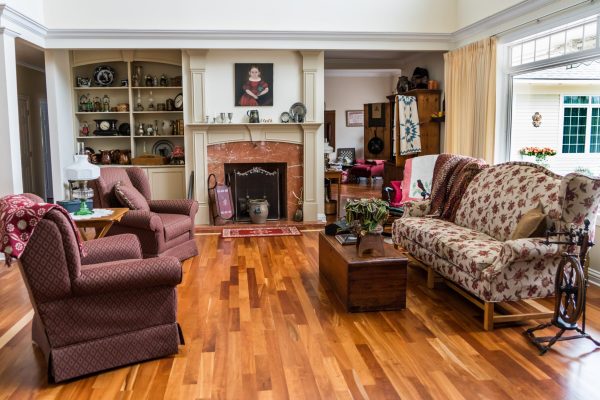 When we walk into a home, the first thing we see are the walls. But we don't know what's on the walls, the walls of our house are always empty, so let's choose a beautiful background painting to hang on the wall. 
If you want to give the guests a good first impression, you must start from the background of the wall design, so the choice of wall hanging pictures is very key. 
For example, a mural with harmonious colors and beautiful lines can not only give people a warm and intimate feeling, but also let the nervous system get a good release of pressure.
Such an appropriate picture can make the integral pattern of your little family becomes more elegant, and the distinctive temperament that you serve as host more. 
What are you waiting for when such an artifact to enhance temperament is placed in front of you? Come on, buy it now.
You can click the picture to get the purchase link.
Compared with murals, the sense of design and practicality of the frame are not so strong. While fewer people are developing and storing photos at home and more are storing them electronically, there's no substitute for the memory and sense of place of a paper photo.
Textured frames can make the memory of a photo even more precious. When we place a photo of a cherished memory in a textured frame, every time we look at it, we are reminded of those cherished memories.
So, dear friend, please develop the photos you have taken and put them in frames. Not only decoration, but more importantly, it can make the house feel like home.
You can click the picture to get the purchase link.
Simulated flowers are made of polyester cloth, plastic and crystal simulated flowers or dried flowers. Nowadays, this kind of commodity is getting better and better. It looks like a real flower.
It has many advantages, such as less environmental impact.
Nowadays, the indoor light in public places is often not good enough, and planting green plants is not easy. Artificial flowers can easily maintain the color of plants for a long time without death and decay.
The maintenance of simulated flowers is very simple. Its branches and leaves will not mildew or rot. It does not need watering, nor does it breed mosquitoes and flies.
It does not need artificial cultivation, pruning, pest control and so on. It does not require photosynthesis. It is suitable for families with children.
In short, there are many advantages of simulated flowers, and the price is not high. Some are even much lower than real flowers and real grass.
It is not only suitable for the beautification of public home environment, but also durable. It is a good choice that can not be missed in home decoration design.
You can click the picture to get the purchase link.
The friend that likes to use vases to undertake arranging a flower. Remember color must be a few gorgeous. It can bring a few lively to the sitting room. Large vases can increase family wealth and popularity. 
It can also ease people's mood.
This simple and creative vase is made of ceramic, with a matte texture and exquisite workmanship. It is simple and delicate from a distance, bringing a pure feeling, simple and versatile. Do you want to buy it home?
You can click the picture to get the purchase link.
The above is a very useful product in the decoration. It is very important to choose good goods after decorating. Beautiful and easy-to-use objects can increase happiness in our lives.
These goods are on Taobao, if you want to buy from China, please contact us. Welcome to consult at any time.
Thanks for your reading.
Do you have any other good accessories to decorate a room? Please feel free to share with us
Share annual report, get 1000 points! Plus 200 points for each thumb-up or retweet! Contact us after 3 days of sharing with a screenshot to
Read More »
Игровой ноутбук новая модель В настоящее время репутация относительно хорошая. Какие рекомендуемые ноутбуки, на которых можно играть в игры?С точки зрения экономии стоит начать с
Read More »
Yoybuy New Storage Rules In order to optimise customers' item arrival turnaround, Yoybuy has implemented new warehousing rules as of 9th January. The new warehousing
Read More »