Tourism has become an important part of our lives.
Almost everyone travels several times a year.
Good travel items will enhance the good experience of travel.
There are three essential things in travel: Suitcase, backpack, and water bottle.
Today I will share a few useful products with you.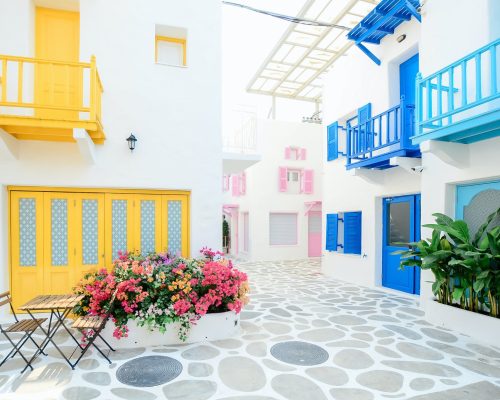 The first travel essential item I'm going to share with you is a suitcase.
This is a suitcase that combines beauty, durability, and cost-effectiveness.
A useful suitcase can greatly enhance our happiness on the road.
I bought this suitcase because its design is very simple.
And the box is made of German Bayer PC material, which is very strong and durable.
It is resistant to falling and pressure.
Once when I moved, the box fell down the stairs, but it didn't get damaged either.
In addition, its wheels are made of Vientiane silent wheels.
When traveling, pulling the suitcase on the road doesn't make a lot of noise. That's what I like about it.
Once I was nearly late for a flight and ran very fast to the airport, pulling my suitcase with me. The wheels of the suitcase didn't make a lot of noise either, avoid disturbing others.
The most important point is that there is a dry and wet separation inner bag inside the suitcase, and the small objects are reasonably classified into the storage bag.
After opening the box, the items in the box are still neat and will not be scattered everywhere.
Whenever you want to rummage through anything during the trip, you don't have to worry about things falling out and not being organized.
If you like the simple style suitcase, then this one is perfect for you.
You can click the picture to get the link.
This is a versatile travel bag. You can carry it on your shoulders, or carry it in your hand.
In addition, the backpack's interior is also very functional.
It has different pouch settings inside the bag for different items. You can place many things in the backpack, such as your notebook, mobile phone, and purse. In that way, you don't have to worry about stuff piling up in your bag.
When you put your laptop in this bag, you don't have to find a special computer bag, which is very space-saving. In addition, the bag has a sponge in the computer compartment to protect it well.
This bag also has a very good feature, that is, the waterproof function is very strong. Once, my friend and I went climbing a mountain. When we climbed halfway up the mountain, it suddenly started to rain heavily.
We didn't bring an umbrella and our clothes were wet, but nothing in the bag is wet, which means it is very waterproof.
This bag is not only suitable for travel, but also for business trips. If you need a versatile backpack, this one is a great option.
You can click the picture to get the link.
A suitable, large-capacity water bottle is also very important in travel, especially outdoor travel.
Today I will introduce a super large-capacity water bottle to you. The capacity of this water bottle is as high as 1.8 liters, which is equivalent to four bottles of Nongfu Spring. It can meet the water needs of going out for a day.
In addition, the forehead material of this water cup is 304 stainless steel, which is corrosion-resistant, healthy, and can be used with confidence.
One of my favorite things is that this water bottle can be kept warm for 48 hours or cold for 48 hours. It's perfect for hiking in colder weather, so you can have hot water with you at any time of the day.
Another thing I like very much is its bottle cap design, which can also be used as a cup cap. If the water in the cup is very hot, you can pour it into this small lid and you will have water in no time.
You can click the picture to get the link.
The above are three products that are very useful in travel.
It is important to choose items that work well before a trip.
Beautiful and easy-to-use items can enhance our happiness during the trip.
I hope today's sharing can bring some inspiration to your choice of travel essentials in the future.
If you have other products that are easier to use, welcome to share them with us.
Dear Customers, As payments in China are made in RMB. To facilitate your purchase and shipping, Yoybuy has changed the display of all fees on
Read More »
KCE & CDEK Russia Shipping Rate Reduction Notice In order to help reduce the losses of Russian customers due to the war between Russia and
Read More »
Dear Customers, As payments in China are made in RMB. To facilitate your purchase and shipping, Yoybuy has changed the display of all fees on
Read More »