Founding&Business
FILA was founded in 1911 in the small town of Biella, Italy, and now the century-old sports fashion brand FILA is a textile and knitted clothing brand founded by the FILA brothers. In the 1970s, in line with diversified development, FILA turned to sportswear and has developed tennis, golf, fitness, skiing, mountaineering, basketball and other series.
FILA products are currently sold in more than thirty countries, including Italy, England, Germany, France, the United States, China, Japan, Korea, Brazil and Russia.
FILA China insists on international vision operation strategy, maintains close contact with FILA global operation team, and has several overseas design centers around the world to maximize the integration of global quality design resources. At the same time, it also imports FILA global best-selling products from abroad every year to meet the needs of domestic consumers.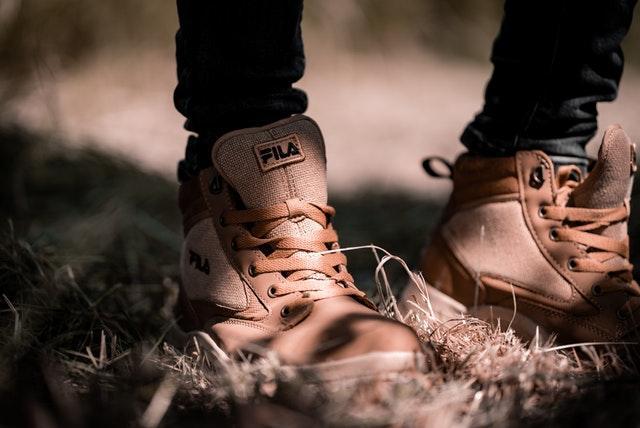 History of FILA
In 1911, the Italian brothers' Fila founded a family textile business called FILA in the small town of Biella at the foot of the Alps.
In 1972, FILA established a product development department and turned to the production of sportswear.
In 1973, the former Swedish player Björn Berg became the spokesman of FILA, wearing the FILA tennis collection and winning 6 consecutive French Open titles and 5 Wimbledon titles, making the 70s the glorious era of FILA.
In 1974, Vilas became the first South American player to win a Grand Slam. Vilas, Gurakongoli, McEnroe and other FILA tennis players started their glorious journey of winning titles for nearly a decade.
In 1982, FILA started to sponsor the US Open and became the official supplier of the US Open for 22 years.
In 1984, FILA participated in the design of the Ford Thunderbird, with its unique FILA Italian style.
In 1987, FILA organized a FILA short-distance ski race for children in the Alps.
In 1996, Carla Ovibeke, captain of the U.S. women's soccer team, won the gold medal at the 1996 Summer Olympics wearing FILA sneakers.
In 1997, FILA introduced drainage and sweat-wicking technology into professional sportswear.
In 2001, FILA entered into a licensing sponsorship agreement with Ferrari to support Ferrari's Schumacher in his Formula 1 campaign.
In 2002, FILA sponsored Claudio Reyna, the captain of the U.S. national soccer team in the World Cup.
In 2003, FILA sponsored Korean golfer Han Ji Won.
In 2004, FILA became the official supplier of the Italian ski team. The Italian team won the gold medal in the 2006 Winter Olympics.
In 2006, the first FILA flagship store opened in Shanghai.
In December 2020, FILA was awarded TOP7 in the "November 2020 China Down Clothing Brand Online Development Ranking List TOP15" released by iiMedia Ranking.
Advantages
Why you should choose FILA from China, here are some reasons.
1.High quality and low price, the quality of FILA products is very good, and they are favored by many consumers. It is very cost-effective to buy FILA products from China because FILA has production factories in China and has several stores with good prices and good quality. If you want to buy from China, you can use yoybuy shipping agent.
2.Diverse design, FILA China continues to innovate, with products full of design to meet the needs of different consumers.
Yoybuy will be off from January 1, 2022 to January 3, 2022 Beijing time, staff will be arranged to be on duty during this period.
Read More »
Women Fashion Shoes Fashion Bags Women Fashion Clothing Outdoor Sporting Kids Clothing Games fASHION women CLOTHING read more fASHION women bags read more FASHION women
Read More »
The following major e-commerce platforms are leading the way in number of clients and transaction amount:
Multi channel transportation