​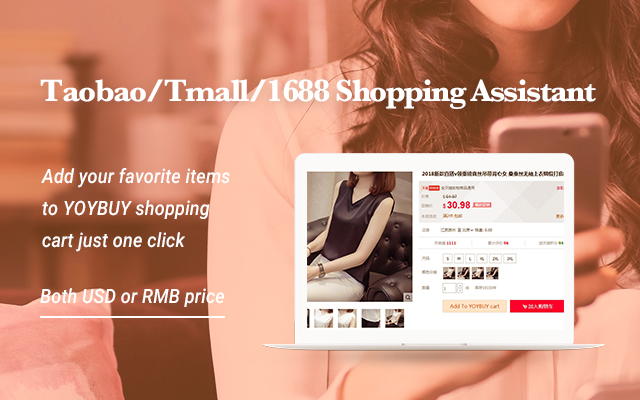 YOYBUY Taobao/Tmall/1688 Shopping Assistant extension is tailored to assistant YOYBUY customers
to add items to YOYBUY Shopping cart easily while browsing Taobao,Tmall and 1688.Below we will
call " YOYBUY Taobao/1688 Shopping Assistant "as "Assistant" for short.
Common Questions:
1.Where can I find the Assistant? 
Click here to find the Assistant.
2.How many sites can be used?
Taobao.com, Tmall.com and 1688.com is supported.
3.Is the Assistant safe?
YOYBUY assistant is certified by Google. 100% safe, please feel free to use.
4.What browsers can be used?
So far, Google chrome only, more browsers will come soon.
How to install?
Click here to open it from Google webstore
Step1: Click the button at the top right as the picture shown below.

Step2: Click "add the extension" button on the popup window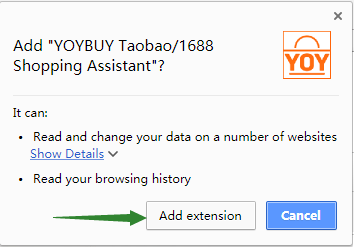 Step3: The Assistant will appear at the top right corner of your Chrome Browser if it is installed successfully.

About the Assistant:
You can go to your YOYBUY shopping cart or your YOYBUY account by clicking the Assistant.
Also switch the currency between USD and CNY as you like.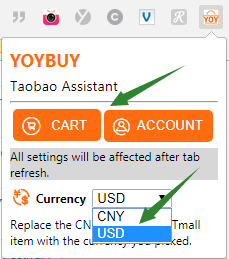 How to use the Assistant?
It is easy to add favorite items to YOYBUY cart by using Assistant. Let's take Taobao as an example.
Step1:
Search items at taobao after installing Assistant successfully.
You can find the button "Add To YOYBUY cart" in the product page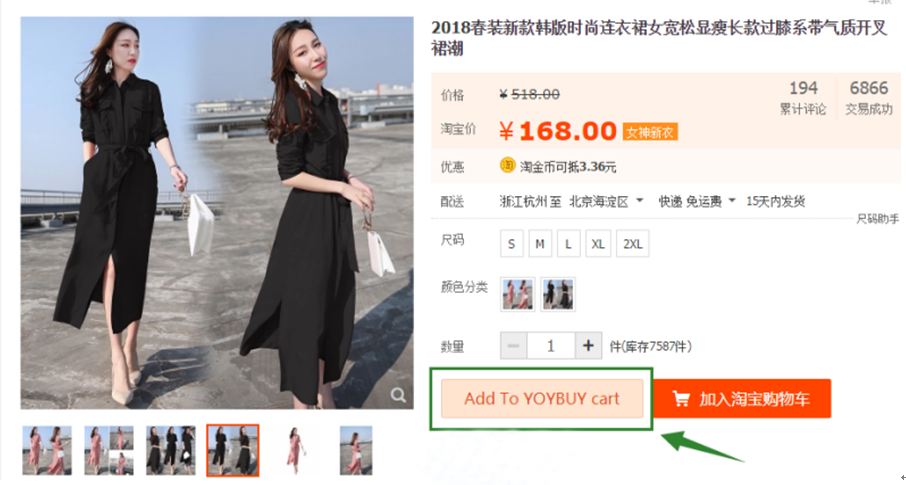 Step2:
Click the "Add To YOYBUY cart" button after choose size and color,
Leave a message in the box to YOYBUY if you have any requirements.
Then Click "Add to cart" button to add the item to YOYBUY shopping cart.
Remember that you need to login YOYBUY account if you haven't.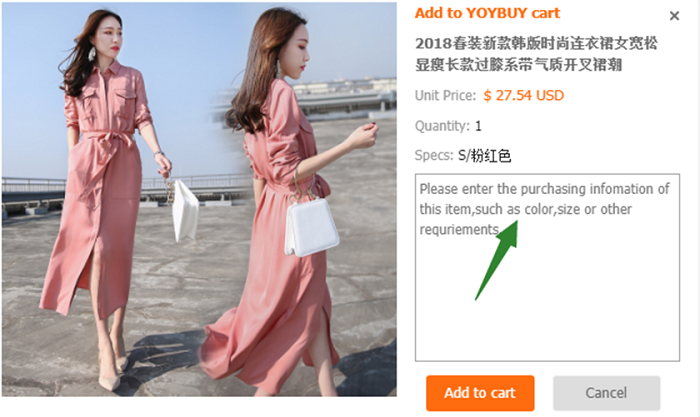 Step3:
Now the item has been added YOYBUY shopping cart successfully.
you can continue shopping or go to YOYBUY cart to checkout your items.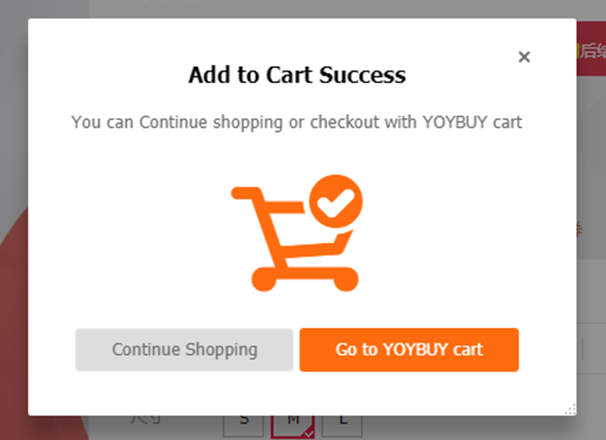 http://www.yoybuy.com/