Paying with Western Union
1.You can easily process payments online using Visa® or MasterCard® or debit card on the Western Union website if you live in the 23 countries listed: https://westernunion.com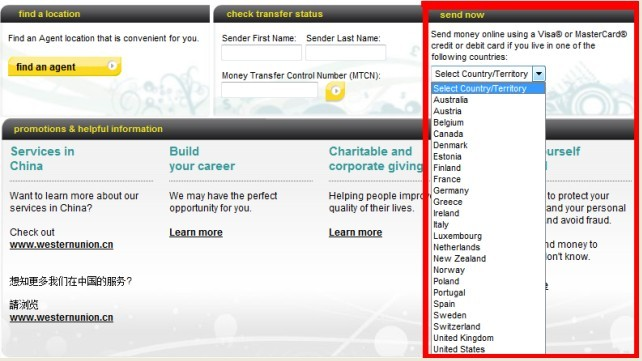 2.If you do not live in the listed countries, you can find the nearest Western Union agent here:https://wumt.westernunion.com/info/agentLocator.asp?country=CN

3.Log in to your YOYBUY account and select "Western Union" to add money.
4.Fill the form and then submit.
●    Please transfer money to:
First name:Mingzhu
Last name:Ji
City: Beijing
Country:China
●    Please be sure that every letter is correct when you fill out the Transfer form.
●    You will receive a receipt with Money Transfer Control Number(MTCN) that will allow you to track your funds.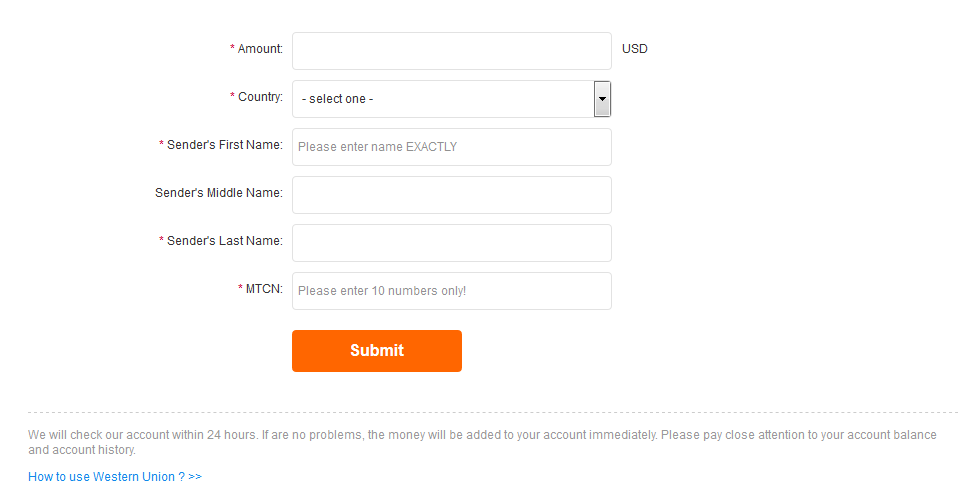 Make sure all the information is the same as the Money Transfer Form and then submit.The amount will appear in your account within 3 working days.
Western Union Transfer Fees: