1. Open Yoybuy Add Money page, select Paysend tag and click "Add money by Paysend" button.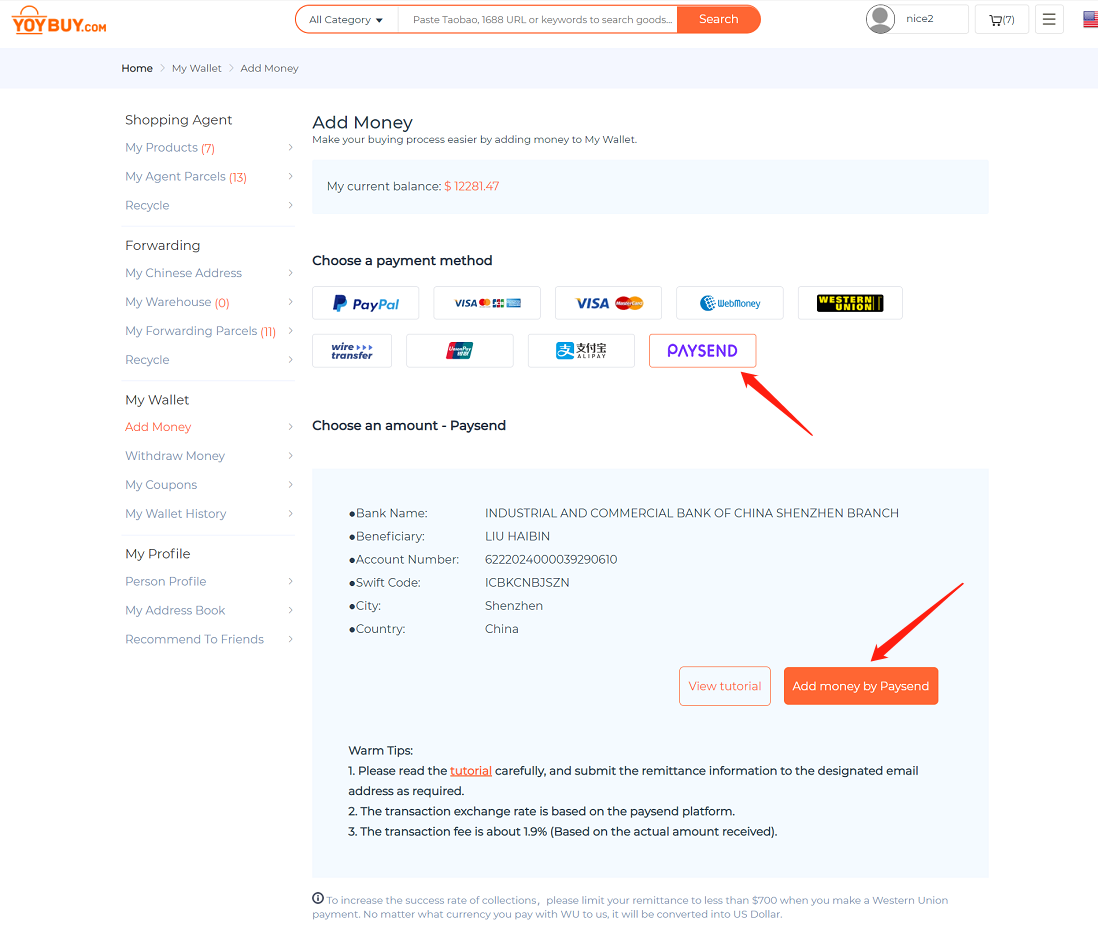 2. Select "You send" to choose the country you want to send money, and select "Recipient gets" to China. Enter the amount you wish to send, and click "Get Started".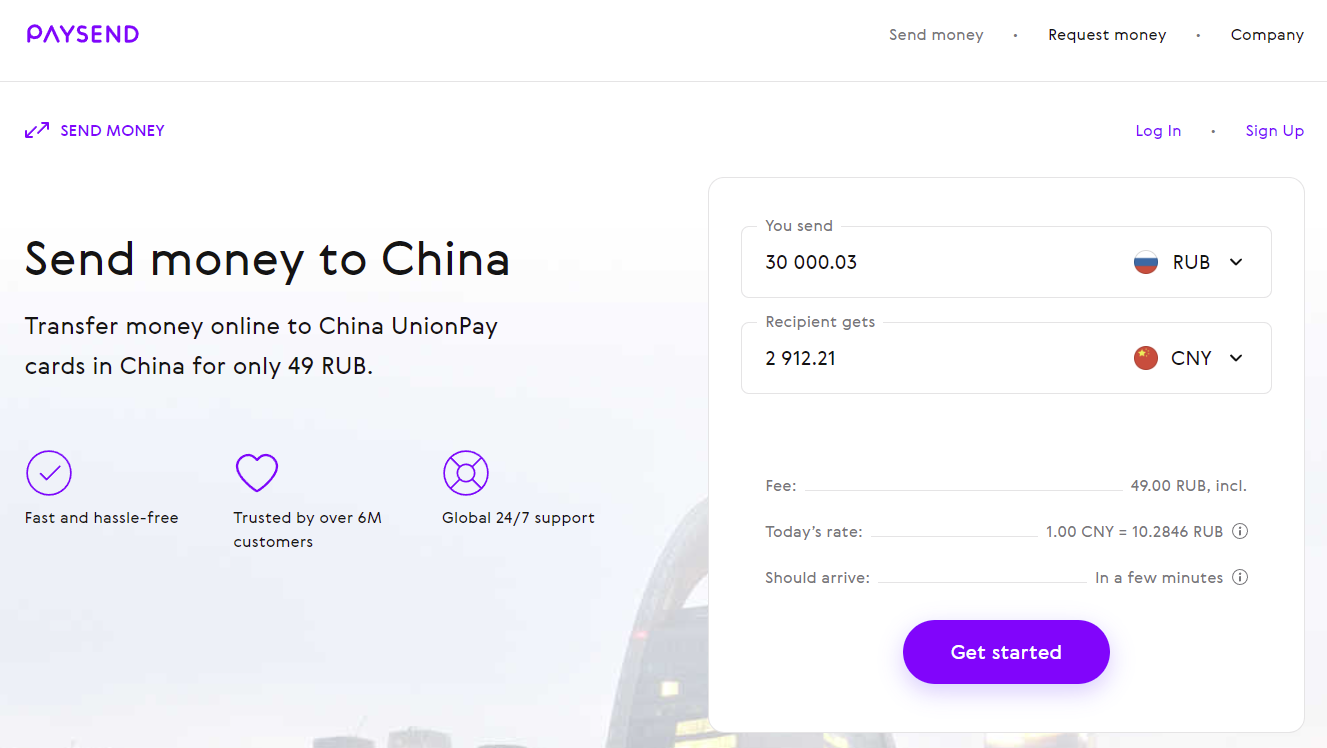 3. You need log in or sign up your Paysend account.

4. Enter the recipient's card details.
 ● Bank Name: Bank of Communications Beijing Huilongguan Sub-branch
 ● Beneficiary: JI MINGZHU
 ● Account Number: 6222 6209 1002 2590 222
 ● Swift Code: COMMCNSHBJG
 ● City: Beijing
 ● Country: China

5. Enter your card details and select "Next".
The registration procedure may vary depending on your country. It may be either:
a) a 5-digit security code sent through a test transaction which will appear in your pending transactions list on your card statement
b) a 5-digit security code sent via SMS
Enter the code into the relevant field
Tip: Depending on the chosen sending and receiving country Paysend may ask you to fill in additional fields (this is a requirement of the local legislation and/or local provider)
Input your Yoybuy account's registered email address in the transaction description

6. Select "Confirm" and save the certificate of payment. You need send the certificate of payment to service@yoybuy.com and our customer service will recharge the amount to your Yoybuy virtual account within 24 hours.